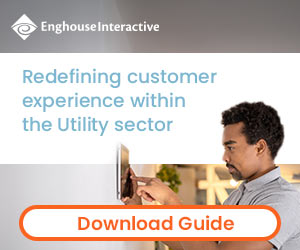 Helen Billingham at Enghouse Interactive explains the importance of communication to customer service excellence.
Everyone knows we are living in turbulent times. Over the past couple of years consumers have faced problems getting hold of fuel, toilet roll, pasta and even chicken in Nando's and KFC. Even as we recover from the impact of the pandemic, we are seeing a hike in prices and a shortage of goods due to supply chain issues.
All this turbulence doesn't just affect the consumer, it also impacts frontline staff. Not just contact centre agents answering queries on the phone, but employees in shops, bars and restaurants who are interacting with the public face-to-face. A recent example demonstrates the added pressure this brings to the table.
No Duck, Steak, or Bacon…….
A colleague of mine recently went out for lunch with their family on a bank holiday weekend. They'd been to the pub before, liked the food and had always been impressed with the service. As they arrived and were given menus the waitress explained that there was no duck available, due to supply shortages.
That was fine, so they all looked through the remaining options and made their choices. When a second waitress came to take their order, she informed them that there also wasn't any steak, which left several people having to choose again. Frustration number one.
Finally, after a longer than usual wait, the food arrived. It all looked great and everyone started to tuck in. However, the burger ordered by one person was missing its bacon – as was the chicken and bacon sandwich, which had been substituted for ham instead.
When questioned, the waitress admitted they had run out of bacon and the kitchen had added ham as an alternative. They offered to change the sandwich for something different but, given that everyone else was now eating, there wasn't much choice but to accept the situation.
Communication – the Key Ingredient
While the food itself was good, the whole experience left a bad taste in the mouth. And the reason wasn't the lack of available dishes, but the lack of joined-up communications. If they'd clearly stated that they were out of duck, steak, and bacon, at the beginning of the process, everyone would have chosen accordingly.
Instead, they raised expectations and then let people down. Despite previous good experiences it's now 50/50 whether my colleague will go back to the pub. If they'd not been before it's pretty certain that would have been their one and only visit.
The moral here is that how you communicate with customers has a lasting impact. People won't necessarily give shops, restaurants, or pubs a second chance – and they won't always leave feedback to explain why. The result is that businesses lose customers but have no way of knowing what has caused the issue.
Putting Communication at the Heart of Your Customer Service
I'm sure this experience isn't unique, and many readers will identify with this story. It really demonstrates why you need to focus on communication in face-to-face customer service. These best practices should help:
1. Train Your Staff Effectively
When on a shift in a busy restaurant, shop or even a contact centre it is easy to miss the importance of customer service in the bigger picture.
Therefore, train frontline staff to understand that their actions and how they communicate will be crucial to whether customers are satisfied – and return in the future. This is especially true at peak times or when there are product shortages or menu items missing.
2. Give Staff the Right Information
Ensure staff have the latest information on hand so they can share this, politely, with your customers. Things do change fast, especially in the hospitality industry, so ensure that the kitchen and front of house team are communicating when items are running low.
This means they can warn customers if you are down to your last five steaks and offer to check current availability.
3. Think Like a Customer
Employees are consumers too and expect good service when they are eating out or calling a company. Get them to put themselves in the customer's shoes to understand how frustrating incomplete information actually is, and their role in making the customer experience a good one.
4. Show You Are Taking Service Seriously
Often the biggest issue that customers have is feeling that they are being taken for granted. A simple apology is a good start, but go beyond that if you can and be proactive.
Train staff that if there's been an issue, they should automatically involve the manager, or offer a discount to show that you are taking it seriously.
 5. Listen to Customers
Collect feedback when you can to see how effective communication is, either face-to-face if there's been a bad experience or through suggestion boxes or online surveys. You can then use this information to see where improvements are needed – hopefully banishing upset diners from your business for good.
Problems happen in every type of business, and current disruptions mean that unexpected issues can arise – I heard of a sports centre that is having to close its pool temporarily as it can't get enough chlorine to safely sterilise the water.
However, they kept their customers informed well in advance to avoid disappointment and unnecessary journeys.
You can't avoid shortages, but what you can do is invest in training your staff on the importance of good communication. This will help deliver the right level of customer service, whatever the changing world throws at you.
This blog post has been re-published by kind permission of Enghouse Interactive – View the
Original Article
For more information about Enghouse Interactive - visit the
Enghouse Interactive Website