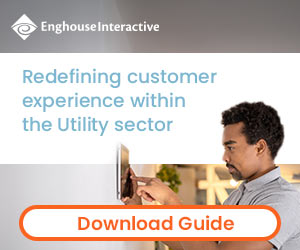 Helen Billingham at Enghouse Interactive outlines 7 tips to reduce customer response times.
The importance of fast, accurate answers when delivering customer service cannot be overestimated. Research shows it is the number one priority for customers to get a quick response. In fact, studies show that on the phone they want a response within three minutes, while on email and social media they are unhappy if they don't get an answer within 60 minutes.
Essentially, how quickly you respond to customer queries has a major impact on customer satisfaction, loyalty and the bottom line. It can also impact your contact centre operations.
If customers don't get their issue resolved promptly and are forced to make contact multiple times, you increase staff workload. This can also damage your brand as customers will vent their frustrations on social media and online forums.
How Can You Reduce Customer Response Times?
Based on our experience, here are seven approaches that are proven to help you deliver faster response times.
1. Help Customers Self-Serve on Digital Channels
Often customers don't want to have to call or email you at all. So, deflect these interactions by giving customers access to the information they're seeking through self-service or chatbots.
Not only does this increase customer satisfaction, but it increases efficiency and frees up agent time to provide faster answers to more complex queries. Implementing self-service also means information can be accessed 24×7, even if your contact centre is closed.
2. Prioritise Interactions to Deal With Critical Queries First
Remember that every incoming interaction is important to the customer. However, some are more time-critical than others. So, it's essential to triage and prioritise interactions. You can filter voice calls using interactive voice response (IVR) systems to ensure that the most critical ones get answered first.
Or you can use AI technology to analyse digital communications for specific terms to both prioritise and automatically route them to the best available agent.
3. Signpost Information in Automated Responses to Save Customer Time
Customers expect you to acknowledge their message, whether it is via email, an incoming phone call or through a web chat. Use these automated acknowledgements to provide reassurance but also as an opportunity to provide additional information.
For example, you can provide links to relevant material or your contact centre opening hours, potentially enabling customers to find answers without having to wait for a reply.
4. Empower Agents With Technology
To reduce customer response times, provide agents with the right tools that enable them to work more effectively. As well as reducing response times this also increases job satisfaction and retention rates. For example:
Provide access to an up-to-date knowledge base, to enable agents to quickly retrieve relevant, consistent information when dealing with a customer.
Create templates and responses to common enquiries that they can quickly personalise and send.
Implement text shortcuts for commonly used words or phrases, such as sign-offs or terms and conditions, saving time and increasing consistency.
Integrate with other business systems, such as your CRM, to give access to full customer records. Having the context and history of a consumer helps reduce call times.
5. Use Teams to Collaborate Across the Business
Sometimes when handing complex or specialist queries, agents need to be able to bring in experts from other parts of the business.
Collaboration tools such as Microsoft Teams can make this simple and easy. Advisors can see which experts are available by viewing presence indicators and automatically connect with them, such as through online chat and in real-time, to solve customer queries faster. All without having to put customers on hold.
6. Deliver Omnichannel Service at All Times
Give consumers the ability to make contact through their channel of choice, for instance via chatbots, live chat or messaging apps such as WhatsApp.
These are often faster than the phone, particularly for routine queries, which in turn reduces the load on your agents. Omnichannel also allows you to split incoming interactions across multiple channels, making customer service easier to manage.
7. Set the Right Performance Metrics for Faster Response Times
Focus on trying to reduce customer response times constantly by analysing performance, measured against relevant KPIs and metrics. This enables you to spot areas for improvement, whether it is redesigning processes, adding resources, or increasing training.
With customers constantly expecting faster response times, businesses need to continually focus on improving speed without sacrificing quality. The benefits are clear: happier, more loyal customers, more efficient operations and greater revenues.
This blog post has been re-published by kind permission of Enghouse Interactive – View the
Original Article
For more information about Enghouse Interactive - visit the
Enghouse Interactive Website