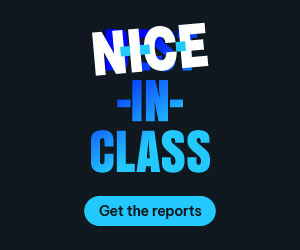 Belinda Haden at NICE explains how to stay ahead of the game by understanding the shifting trends in Business Process Outsourcing (BPO).
The global business outsourcing market is forecast to hit USD 512.4 Billion by 2030, fueled by the growing need among companies to be agile, efficient, and deliver exceptional customer experiences.
But the business process outsourcing (BPO) industry has undergone significant changes in recent years thanks to disruption in both demand and supply-side practices.
These trends have led to a monumental shift in partner-vendor alignment expectations, and BPOs looking to capitalize on the massive opportunity in this space must understand the factors currently driving market demand.
The Shared Services Outsourcing Week in Singapore I attended last October made a strong case for the industry's changing tides.
With the theme "Positioning Shared Services as Strategic Business Partners and Engines of Enterprise Transformation," the event showcased a clear transition towards positioning shared services as strategic partners and drivers of enterprise transformation.
Here are some key trends and focus areas that emerged from the event and how BPOs can optimize their services in response to these changes:
2023 Trends in the Outsourcing Space
1. Sustainability and Corporate Social Responsibility
Today, there's a growing number of companies emphasizing ecological credentials, sustainability, and corporate social responsibility.
As a result, all vertical sectors face consumer pressure to reduce their environmental impact and move towards net zero emissions.
To align with these values and ensure their entire supply chain is under control, companies are looking for BPOs with visible eco strategies and reporting on key performance indicators related to socio-welfare, the planet, and digital ecology.
They also want BPOs to have a documented ethos and performance in these areas and be able to demonstrate these in their published proposals.
By showcasing their commitment to sustainability and social responsibility, BPOs can stand out as valuable partners for companies looking to impact the environment and society positively.
2. Shift From Cost-Driven to Agility-Focused
Recent global events such as the COVID-19 pandemic, Brexit, Ukraine, geo-political events, and supply chain disruptions have exposed the inflexibility of companies' existing models and relationships.
Rather than solely focusing on cost-cutting, companies are prioritizing agility and digital transformation to build resilience in their supply chains and business models.
By embracing new technologies and strategies such as right-sourcing and digitization, they can better adapt to unexpected disruptions and changing market conditions, and be better prepared to seize new opportunities in a rapidly changing world.
3. Lack of Data Expertise
"Data is the new oil," but many organizations struggle to extract insights and value from the data they collect.
The issue is more of a need for data expertise rather than a lack of technology availability; some organizations struggle to define a "data scientist" role or create a successful data strategy.
They understand that they need data reporting, but they need help with commercial interpretation or translation into actionable decisions that elevate the customer experience.
Even massive multinational brand names present at this conference admitted to being overwhelmed by data and struggling to extract value from it.
This lack of data expertise discourages organizations from investing in data technology, which is a shame since the new breed of AI-driven data suites and a cohesive ownership strategy have an undeniable value proposition.
4. Focus on Brand Differentiators and Employee Empowerment
BPO companies should know what differentiates them from their competitors and be able to articulate this to potential corporate clients.
They should view employee experience as an extension of customer experience. They need to focus on individuality, specialization, and empowering their employees.
As automation takes over repetitive tasks, BPOs must ensure that their employees understand how their work contributes to the customer experience.
Organizations expect their outsourcing partners to be engaged and take ownership of their work. The era of "mindless loyalty" is over, and companies must earn employee loyalty by providing stimulating work that adds skills and aligns with the company's purpose.
Employees are leaving not because they are disloyal, but because they are tired of repetitive, unengaging tasks that can be automated.
Therefore, it's more important than ever for BPOs to have a clear vision and purpose for retaining employees, and a digital automation strategy that moves tedious and repetitive tasks towards the digisphere.
5. Leveraging Robotic Process Automation (RPA) and Digital Transformation for Business Process Optimization
RPA and digital transformation are critical trends in improving business processes. However, maximizing these technologies' potential requires identifying which processes are best suited for automation.
These typically include repetitive processes that lack human input, such as judgment, context, and empathy.
The best approach is to simplify, optimize, automate, and replicate these processes, and measure their success through business outcome-based indicators.
Tools like Experience Optimizer (XO) can help assess the consistency of these processes and ensure they are well-suited for automation.
6. Balancing Control, Transformation, and Risk Management
When deciding to outsource, companies weigh factors such as control and oversight, the need for transformation, and how central the outsourced function is to their core business.
Outsourcing is often seen as risky because companies want to maintain control of processes, insights, and practices.
To mitigate this risk, companies should prioritize transparency and partnership with BPO providers who can offer detailed insight and report beyond Service Level Agreements (SLAs) and metrics.
In addition, BPOs provide valuable expertise in processes, systems, data science, and technology that companies may need to have access to, making them a key driver in outsourcing decisions.
7. Finance's Limited View of Outsourcing: ROI and Contract Compliance
Finance functions often view outsourcing as a financial transaction, focusing solely on cost and performance metrics such as ROI, productivity, and contract adherence.
Despite acknowledging that many processes are not measured or baselined before outsourcing, this narrow focus limits the potential for true transformation and alignment with company values.
As a result, BPO providers face the challenge of incorporating brand values into the contract and Service Level Agreement (SLA) to move beyond a bottom-line focus and enable improved outsourced processes.
These outsourcing trends can be daunting, and the stakes are higher than ever for BPOs to adapt their offerings.
To future-proof their businesses and consistently deliver on customer expectations in this evolving landscape, BPOs must find solutions to help them navigate these trends.
This blog post has been re-published by kind permission of NICE – View the
Original Article
For more information about NICE - visit the
NICE Website