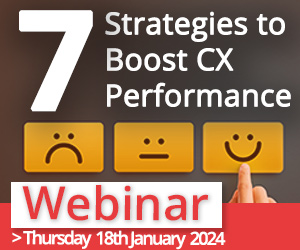 Uniphore and CS Infocomm have announced a strategic partnership to elevate Customer Experience for the Enterprise.
This collaboration leverages Uniphore's cutting-edge products on its X Platform to deliver transformative solutions to CS Infocomm's clientele, enhancing customer interactions and operational excellence.
Ravi Saraogi, Co-founder & President, Asia at Uniphore, expressed his enthusiasm for the partnership, saying, "We are thrilled to join forces with CS Infocomm to bring our innovative technology to their clients.
Uniphore's U product portfolio on the X Platform will enable CS Infocomm's clients to address their critical challenges and enhance customer experience.
This partnership underscores our commitment to delivering advanced Enterprise AI solutions that empower businesses to thrive in today's competitive landscape."
Anil Joglekar, MD & Founding Member, CS Infocomm, highlighted the challenges this partnership addresses, stating, "The business landscape is evolving rapidly, and organizations need to deliver new and innovative customer experience (CX) capabilities to stay ahead.
Our solutions, powered by Uniphore's Enterprise AI capabilities, will help our clients deliver seamless CX that becomes a strategic advantage, reducing handle time and addressing queries quickly and efficiently."
Specific benefits of the partnership include:
New & Innovative CX Capabilities: Automation technology reduces handle time and delivers co-pilot assistance to associates to address customer needs.
Contextualized Experience & Conversation Orchestration: Bots identify patterns and make recommendations based on customer sentiments, improving efficiency.
Enhanced Customer Insights: Uniphore's technology provides deeper insights into customer interactions, aiding in understanding customer sentiments and preferences.
Streamlined Operations: Automatic topic identification and business entity extraction simplify conversation categorization and analysis.
Data-Driven Decision Making: 'U Analyse' offers actionable insights from conversation analysis, empowering data-driven decision-making.
Personalized Customer Interactions: Sentiment and intent analysis enable gauging customer emotions and intentions.
Efficient Information Retrieval: 'U Analyse' offers a smart search function for quick information retrieval within customer interactions.
CS Infocomm, a renowned leader in CEM solutions, recognized the potential of Uniphore's offerings to revolutionize their contact centre solutions.
With the integration of 'U Assist Solution,' CS Infocomm can offer real-time intelligent agent guidance, robotic desktop automation, and sentiment and intent recognition, leading to improved agent efficiency and enhanced customer satisfaction.
This blog post has been re-published by kind permission of Uniphore – View the
Original Article
For more information about Uniphore - visit the
Uniphore Website