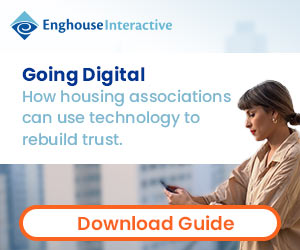 With digital transformation accelerating across all industries, companies are now leveraging video-based capabilities to transform their customer experience (CX). It's helping them become more customer-centric, increasing their overall responsiveness, and by extension, their success.
Innovative Organizations Operate Differently
Revenues Increase by providing improved agent and customer interactions, enabling product demonstrations, and simplifying the up-sell and cross-sell of complementary products.
With the realities resulting from Covid-19, video has become the most effective way to nurture relationships, especially for those requiring more personalized engagement.
Customer Satisfaction Ratings Improve as agents interface with callers on a more direct basis, they can better empathize and show customers how to resolve issues instead of explaining how.
For customers, it's being able to easily demonstrate exactly what the issue is: a missing piece, some accident damage, something not working properly, helping to reduce frustration levels and enabling agents to be more effective at resolving the issue.
Agent Efficiency Is Optimized by reducing resolution times through two-way visual communications and better collaboration directly with customers.
With expert resources accessible from anywhere, either within or external to the organization, they can provide customers with their guidance without the need to have these SMEs at each site or location.
Complexity Is No Longer an Issue. Intuitive Interfaces Mean No Instructions Needed
Video's rapid adoption within the consumer market has transformed realities. It's used by consumers daily and is expected when dealing with business situations as well.
By leveraging advanced technologies, organizations can successfully meet customers' ever-changing needs while preparing for the future, simultaneously improving their customers' experience (CX) with industry-leading efficiency.
Integrating video will accelerate the transformation of your contact centre into a powerful revenue generator.
For more information about Enghouse Interactive - visit the
Enghouse Interactive Website