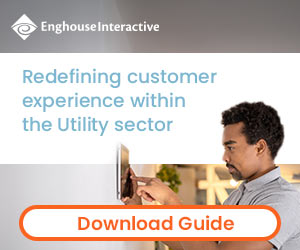 …but were too afraid to ask!
We asked our panel to answer your questions about using video in the contact centre.
Is Video in the Contact Centre a Good Idea?
Absolutely!
With customers today using a growing number of channels to interact with businesses, it's vital that companies leverage a wide range of contact channels to reach customers at their point of need.
Video calls are ideal for conveying information in an immediate, visual way, allowing customers and agents to quickly resolve problems without jumping through hoops.
With fewer touchpoints, agents can identify the root cause of an issue at the first point of contact – a big win considering that nearly 70% of customers are irritated when they are transferred from one department to another.
Video calls are ideal for conveying information in an immediate, visual way, allowing customers and agents to quickly resolve problems without jumping through hoops.
The personal aspect of video calls then allows the agent to build on that win by sharing additional information and establishing a strong rapport, leading to valuable upsell and cross-sell opportunities.
How Can Video Chat Enhance the Customer Experience?
Customers want their issues resolved as quickly and accurately as possible.
With video chat, the likelihood of first contact resolution (FCR) is increased, as two-way visual communication allows for swift, accurate diagnoses of customer problems.
The agent can then more effectively resolve the issue by 'showing' rather than 'telling', which speeds up the process and improves the quality of interaction with each customer.
All of this enhances the overall customer experience by reducing frustration – video blends the convenience of digital with the all-important human touch to quickly connect customers with the personalized solutions they need.
Should We Include Video Guides in Our Toolkit?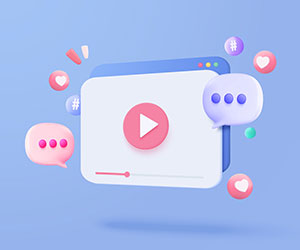 Video speaks a million words – and recorded 'how-to' video guides are a great component of a supported multimedia service experience.
The agent can send relevant video clips directly via chat or email, or the customer can access them through self-service on the website, which again reduces the number of touchpoints to a resolution.
These video guides can give a full 360-degree view of a product to enhance customer engagement and understanding – and their asynchronous nature means that content can be consumed as and when it is needed.
What About Video Collaboration?
Video collaboration is already shaping the future of contact centre communication.
By embedding high-quality video communication into any app, agents not only enable fast, clear, and secure interactions with their customers, they also guarantee the same robust standard of communication with their remote colleagues.
For example, using real-time video-conferencing and sharing multiple screens empowers agents to guide and train their colleagues, which is essential for quality management purposes.
The visibility and collaboration that video provides can support contact centres in monitoring, measuring, and improving agent performance, which also optimizes customer experience.
How Can We Get the Most Out of Video in the Contact Centre?
To get the most out of video and create a truly joined-up customer experience, businesses must ensure that their video channel is seamlessly integrated into the overall contact centre offering.
Video should not be seen as an add-on – it needs to be deployed within one unified platform, so that the contact centre has a comprehensive view of the customer they are interacting with.
Businesses can then use these customer data insights to take further steps towards personalizing interactions, enhancing the support process, and delighting the customer with seamless service every time.
What Are Some Examples of Video Being Used in the Contact Centre?
There are numerous use cases – and we're all probably familiar with some already.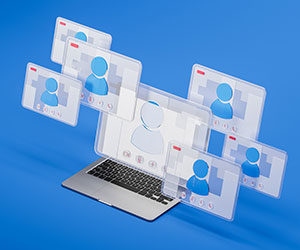 Video has been put to great use in telemedicine, providing faster access to care through virtual consultations, triaging, and support services like counselling.
Banks' contact centres are also modernizing with video, as it allows them to extend banking services both within and beyond the branch by broadening customer access.
Video banking combines the convenience of digital with the personalized, one-on-one element of a local branch, which helps to drive customer loyalty and sales.
In fact, live video creates a wide range of opportunities across industries – housing contact centre agents can diagnose issues like a boiler fault code by sight, which then allows them to guide the customer through the correct steps or to send out the right engineer to fix it.
Thanks to Enghouse Interactive
More Examples of Video
While voice remains dominant in the contact centre, there is a greater appetite for video use in two cases.
Firstly, when customers have complex issues or would like to make a complaint; and secondly when they would like a more personalized experience.
In retail and ecommerce, for example, video and screen sharing is best suited to instances where the customer is shopping for an expensive, complex, or specialized item, such as jewellery or clothing. This customer would benefit from the help of an experienced retail sales advisor.
Car manufacturers can also benefit from visual engagement in their contact centres to show remote customers around their showrooms, provide a detailed view of vehicles, and screen share lease and purchase plan documents.
In financial services, video and screen sharing is best for instances where trust, personal connection, and complexity meet.
Perhaps it's a customer making a complex decision or having difficulty with a loan or mortgage application. It could also be the review of investment or financial decisions or options.
Video and screen sharing can even add value and build relationships with certain client groups, like high-net-worth individuals.
Thanks to Tim Kimber, Vonage
★★★★★
How Do You Arrange the Workspace for Customer Service Representatives to Deliver the Best Quality of Video Chat?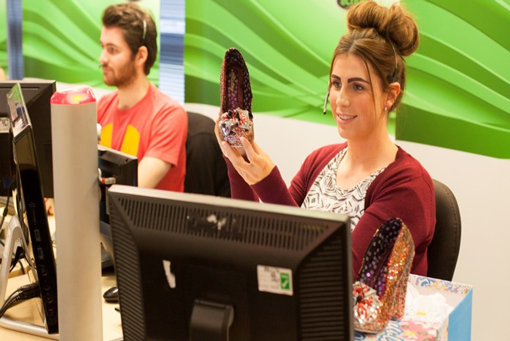 Schuh doesn't have a separate room for handling video. The agents taking video calls sit right alongside agents taking phone calls or dealing with webchat.
The main thing you need to worry about is keeping an eye on agents wearing colours that may drain the colour from their faces (e.g. white or black).
But other than that, using video is quite simple and you don't need a lot of space to make it happen – Karyn Milligan from Schuh
We have a dedicated room with a branded background for our agents, as well as a uniform – Mohamed
How Are Companies Managing Compliance and Interaction Recording on Video Technologies?
Similarly to phone calls, companies handling sensitive customer data via video chat need to be able to record interactions in order to be PCI compliant.
The technology does exist for such recordings to be made; however, it is best to double-check that your chosen solution is armed with this capability prior to purchase – Nigel Thomas.
What Are the Main Benefits for the Consumer in Using Video Chat Over Webchat?
While webchat is cheaper to operate, partly because of agents being able to handle more than one customer interaction at any given time, there are benefits of offering video chat instead.
For example, video chat allows companies to re-create the in-store experience without forcing their customers to visit the actual branch during standard opening times.
This results in a convenient service for the customer, as they are able to receive the service they expect at a time and place that suits them – Luke Talbot.
How Do You Go About Evaluating Quality Monitoring?
There is a reporting module that can be attached to the software which enables each engagement to be scored after it has taken place.
These results can be compiled into league tables to highlight anyone performing above or below average. This information can then be used to identify training needs – Nigel.
Do You Offer a Complaints Line Over Video Chat?
Not specifically, although our customers are able to complain via any channel – Karyn.
If you were to offer a complaints line over video chat, I'd expect that it would take a far less aggressive form, as customers will be able to make eye contact with a real person.
If you were to offer a complaints line over video chat, I'd expect that it would take a far less aggressive form, as customers will be able to make eye contact with a real person, and not just shout at a disembodied voice – Luke.
Is There a Customer Satisfaction Difference?
We find that customer satisfaction on video chat is far higher than on any other channel. Video is also still new enough that by using it you are automatically exceeding your customers' expectations – Karyn.
Do You Have to Make Changes to the Way You Recruit People Into the Contact Centre?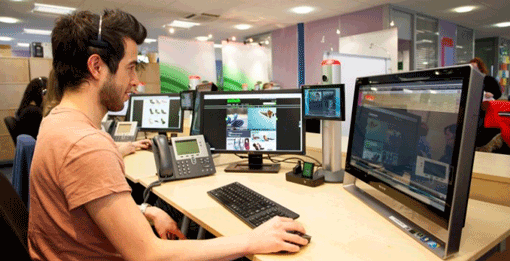 Video chat tends to lend itself more to sales than problem-solving, and has therefore altered the traditional call centre skill set.
While we don't recruit our agents any differently at Schuh, we have changed the way we train them to take this skills migration into account – Karyn.
How Do You Do Training and Onboarding for Video Agents? Can You Remotely Monitor Their Video Chats?
Managers can listen in and watch a video call in the same way that they can monitor a phone call. During training, we also connect with our agents via another machine to test their video chat skills (e.g. screen navigation and body language) – Karyn.
Do Staff Tend to Feel Isolated?
Almost the opposite. Video chat agents sit right next to their fellow agents taking phone calls and emails, and enjoy the social atmosphere as they help our customers – Karyn.
Is Video Just for Resolving Technical Queries?
Video can be used in just about any industry from retail to banking.
It can also have profound benefits in certain sectors.
For example, insurance companies spend a lot of money training their agents to detect if a customer might be lying, and with visual cues this job could be made even easier.
– Luke.
What Is the Average Handling Time for Video Chat?
We don't worry about average handling time. Whether it takes 5 minutes or 20 minutes to resolve a query, our priority is always helping our customers – Karyn.
How Do You Request Feedback From the Customer?
Once a phone call has ended, customers can be passed through to an IVR in order to record their feedback.
In a similar way, the video-chat customer is presented with a feedback form after the session, usually asking for a simple 1–5 star rating – Luke.
Do You Have to Train Agents on Body Language?
Definitely! It is very important that you cover all bases when training agents to use video chat, as they have to be able to speak to a customer as though it is a real-life face-to-face conversation – Karyn.
What Happens When You Put a Customer on Hold?
When an agent puts a customer on hold, a photo of the agent appears saying 'I'm away and will be back in a few minutes' – Karyn.
You could let your customers watch advertising videos while they are waiting, and this could also help with specific product marketing and branding. Or you could use it as another source of income by advertising non-competitor-related products, e.g. events – Keith.
★★★★★
5 Things You Should Know Before Introducing Video
Karyn Milligan explains how to overcome the practical challenges of using video in the contact centre.
1. Your Choice of Uniform (or Lack of) Should Reflect Your Brand
Whether or not to create a uniform for your video agents comes down to what is important to your business.
At Schuh we encourage individuality, as we are a young fashion company, and therefore we do not enforce a uniform on video.
Our only requirement is that agents are well presented when handling video calls, in the same way as they'd be expected to appear if they worked in a retail shop.
Whether or not to create a uniform for your video agents comes down to what is important to your business.
If, however, you are running a more corporate company, you may like to have your team suited up and branded.
2. White Clothing Will Drain the Colour From Your Agents' Faces
You need to think carefully about your choice of colours when designing your agents' uniforms and the backdrops for your video booths.
This is because certain colours, such as black and white, can drain the colour from the agents' faces.
Also avoid chequered patterns and stripes, as these can create an odd fuzz on the camera and strain the customer's eyes when they look at the screen.
3. Noise-Reduction Headsets Can Allow Agents to Sit in the Same Room
For me it is important that the teams sit together, so at Schuh our video agents sit in the same room as our agents using other channels. Our agents are all equipped with noise-reducing headsets to help make this a reality.
This is especially important for us as our team are multi-skilled and may need to work on the phones too (depending on the time of day).
But you could still place your video team in another room, if you prefer.
4. A Back Board Will Help Your Video Booth Look More Professional
When setting up your video booths, you will need to consider how you are going to shut out any background activity.
One solution is to install back boards with a company logo – which has the added bonus of making your booths look more professional.
(For optimum camera quality, it is recommended the desks are set up with certain requirements – such as the media tower being a specific distance from the back board.)
The alternative is that you create a designated video area, where other agents would not be able to walk into view on a video call.
5. It Is Important That You Teach Your Agents About Body Language
Our team went through an extensive training programme before using the video service.
It is especially important that you teach your agents about body language when training them to use video chat, as they have to be able to speak to a customer as though it is a real-life face-to-face conversation.
With thanks to Karyn Milligan, Customer Service Manager at Schuh
Looking for more great insights on your customer service strategy, read these articles next: