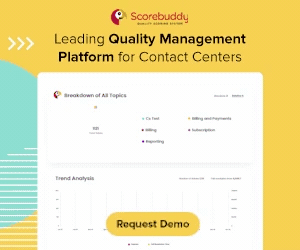 What Is a Call Centre Audit?
An audit is a way to measure your overall performance and determine whether or not your call centre is performing to the best of its ability.
A typical contact centre audit will assess processes, workflows, procedures, and guidelines to give a full overview of how effectively the centre is running and what gaps may exist.
At its most basic, a call centre audit is an opportunity to learn what you do well and what you could do better.
You carry out the audit, implement necessary changes, and repeat the process to determine the relative success or failure of these changes.
Audits can also be more specific, focusing on one team, department, or area. For example, a regulatory compliance audit may be useful if you're concerned about mitigating risk in your organization.
Thanks to Scorebuddy