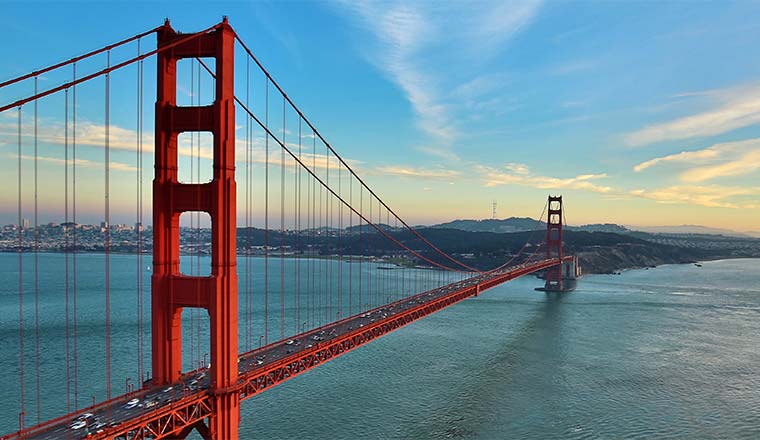 Software company ZaiLab made a splash with its official launch at the Enterprise Connect expo from 12–14 March in Orlando, Florida.
The contact centre solution provider, a newcomer to the United States market, made an instant statement with its custom-designed 30×40-foot expo stand, which was dominated by a 26-foot video wall on one side and the ZaiTruck, a massive 18-tonne repurposed military vehicle, on the other.
The futuristic space truck acts as the official mascot of the company, and travelled across both Africa and Europe before landing on American soil in February.
The truck was an instant hit with delegates. Not only could visitors climb aboard to test out ZaiLab's unique contact centre software for themselves (using its integrated computer system), it also acted as a stage from which the team could address the crowds.
"No one really knew who we were before the expo and because we went in with a bang, we ended up making the most incredible connections," says ZaiLab product owner Catherine Collins.
"People liked the product, they liked the team, and absolutely everyone was curious about the truck. We really achieved what we set out to do."
Zailab's cloud-based solution drew over 250 visitors to the stand, eager to learn more about this new technology.
The team presented to rapt audiences throughout the three-day expo, explaining how ZaiLab's cloud-based contact centre software can give companies all the tools they need to get their next-gen contact centres up and running instantly.
The software is consumption-based, so there are no licensing fees or start-up costs. Companies gain instant access to all the bells and whistles from the get-go, and only pay for the features they use – including the unique single waiting room, omnichannel prioritisation, and expert support on call at all times.
In addition, when it comes to routing, machine learning algorithms use past conversations to match customers with just the right agents every time.
For those who missed the team at Enterprise Connect, the ZaiLab roadshow continues as the ZaiTruck rumbles towards Las Vegas for the CCW expo taking place from 18–22 June.
To find out more about Zailab, visit: www.zailab.com
---
---