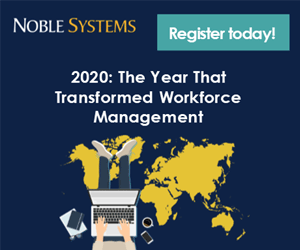 About the Event
No one could have predicted the unprecedented events of the last few weeks and how they would affect contact centres across the globe. Organizations have reacted rapidly to a new way of working, and for many, the necessary changes will open opportunities for a more flexible workforce in the future. Maximizing the efficiency of your contact centre and exceeding customer expectations will always remain a key priority, along with accurately forecasting workloads and ensuring the right resources are available where you need them.
In this webinar, we'll be discussing the 'shift' in WFM – how bidding and changing shift patterns can play an important role in staff recruitment/retention.
We'll be covering:
• How to gain a competitive edge
• Is 9-to-5 a thing of the past?
• How to increase productivity from flexible workers
• Retaining your existing staff and attracting a new workforce
We hope you can make the webinar. However, if you register, you're able to watch back at any time.
Date and Time
Starting:
Thursday 16th April 2020
Organisers