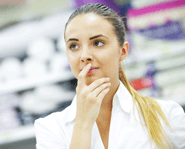 56% of consumers claim they are regularly offered irrelevant rewards or discounts.
The research, carried out by Grass Roots Group, also revealed that this disconnect between consumers and brands resulted in 27% of people leaving a loyalty programme.
With brands continuously looking to attract long-term, loyal customers, it is vital that they engage with consumers as individuals in the most specific and relevant ways.
With nearly half of all 18-24-year-olds surveyed (49%) citing offers and rewards as most important to them when buying from a brand and the over 65s valuing low prices over offers (86%), it is clear that if brands are to appeal to a wide audience, they have to tailor the way they engage with them.
Understanding how consumers want to interact with a brand is also a key consideration. Nearly half (47%) of consumers questioned admitted to occasionally failing to make best use of loyalty programmes because they forget to use their card/details.
"To achieve the consumer Holy Grail – loyal advocates who like to shout about how good you are – brands must understand that their consumers are individuals, and they must be treated as such," said Adam Goran. "With loyalty schemes proving to play a big part in the consumer decision making progress, it is imperative that brands make any loyalty schemes relevant and consumer friendly. If this is not done, or done incorrectly, consumers could switch allegiance to a competitor."
Published On: 19th Nov 2014 - Last modified: 12th Dec 2018
Read more about - Archived Content
---