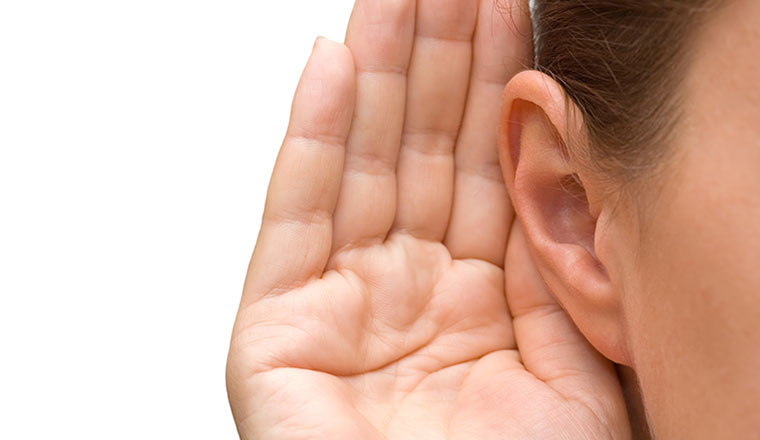 Listening to your contact centre is not just about accepting feedback on specific learning programmes or initiatives, it's about engaging with them and letting them know their voice is being heard.
When employees are given a voice and a forum in which to be heard, it makes them feel more a part of the establishment, and this encourages better employee engagement. It makes them feel cared for and emotionally connected, which means they are more likely to invest themselves in doing their work well.
Emotional well-being is not something typically high on the boardroom agenda with the traditional business view that it's the employee's personal responsibility to ensure that they are happy and healthy at work.
However, the work environment and culture has a big influence on this, so organisations do have a level of responsibility towards their employee's well-being, if they want them to be productive.
Here are six top tips to ensuring that listening becomes as much a part as learning in your organisation.
1. Encourage Conversations
Collaboration is becoming increasingly important in the workplace, not only within teams, but also between different departments.
Yet this is not without challenges, as different departments are often entrenched in the way they do things, or they are hesitant to share knowledge.
By encouraging open conversations between colleagues, it brings to light both minor and major issues that may be affecting productivity.
2. Engage in Play
Often, some of the most valuable feedback is obtained in a more relaxed setting such as a sporting environment or social setting.
Creating such events provides the opportunity for people to have informal conversations. Sometimes these can prove to be valuable.
Informal activities also help to strengthen working relationships – when people know and like the people they work with, they are more likely to collaborate and share ideas.
3. Assign Mentors
Mentoring helps to develop a culture of learning within an organisation. It's also an effective way of obtaining feedback from employees as to what they are experiencing in the workplace and what challenges they are facing.
Mentors are in a position to provide guidance and advice to those they are mentoring. They are also well placed to engage with L&D managers and keep them informed on what the most pressing learning needs may be.
4. Provide Platforms
Not everyone has the courage to speak up in a group environment or when chatting to a mentor. That doesn't necessarily mean they don't have anything to say.
Online platforms, where people can leave comments and suggestions or relate experiences, provide employees with the opportunity to have their voices heard without having to physically speak up.
With modern technology, text has become the communication method of choice and many people prefer text or email to speaking out loud.
Accommodating this preference will increase your engagement with employees and provide you with valuable insights as to their experiences in the workplace.
5. Recognise Ideas
When ideas are given recognition, it encourages others to come forward with their suggestions, and this works well in fostering a culture of learning and innovation.
If an idea has been successfully implemented or is being explored as a possible solution, it will mean the world to the person who suggested it to be recognised.
Recognition in the workplace goes a long way to promote employee engagement and helps cement a positive work environment where people are productive and happy.
6. Action Feedback
It's all well and good getting feedback from learners, but if that's as far as it goes, then there is little point to obtaining the feedback in the first place.  The ideas will quickly trickle away if they are consistently tucked away in file 13, never to be seen again.
Taking action on feedback shows employees that you are really listening and value what they have to say.
To ensure that action is taken, systems need to be in place to follow up and ensure that valuable feedback and information has not been missed.
Digital technology can help with this by providing a platform where ideas can be captured; and, once actioned, managers can track the progress.
Finally, know that when learners feel they have a voice and managers are actively listening to what they have to say, it makes them more open to learning.
Because they feel heard, learners are more likely to accept that the learning provided is relevant and useful to them, which means they will be more engaged in the process.
Listening is a crucial part to ensure not only that learning is effective, but also that it becomes embedded as part of a positive organisational culture.
This blog post has been re-published by kind permission of Ember Group – View the original post
To find out more about Ember Group, visit their website.
---