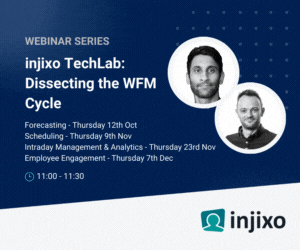 Dealing with the weather, the postman and marketing teams are just some of the hurdles faced by call centre managers making predictions on call volume.
Reporter Felicity Hunter spoke to a number of experienced contact centre managers who gave an insight into the problems they regularly encounter.
1.     Plan for the weather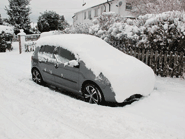 The weather seems to be one problem which regularly creates extra calls to front-line staff, with one call centre manager saying it has a huge impact on whether catalogues land on customers' doormats as expected.
The elements are also an issue for one insurance company manager who said bad weather creates "huge" rises in calls for flood and storm damage claims.
The head of a boiler-repair company said, "adverse weather equals more heating systems on, which equals more break-downs", while the manager of a business which delivers chocolates complained that calls rocket in hot weather if customers' purchases have melted.
One contact centre manager we spoke to tried to make a weather forecast option on his spreadsheets, where each increase in temperature resulted in an increase in contacts with a normal (bell-curve) distribution.
2.    Get the message out early
Dave Appleby, an experienced workforce planner for online sports betting site Betclic says the single most important tool is communication with staff.
Dave is an "advocate" for managers telling staff everything, including sharing marketing plans with them so they know exactly when floods of calls are expected and what questions they will be expected to answer.
"You need staff engagement and to do that you need to get the message out there really early, rather than suddenly being faced with huge volumes of calls," he said. "You don't want them to feel overwhelmed when they are suddenly swamped with calls.
"If you can get them on side then they will see it as a challenge, as a battle to be won. If they know well in advance then they will more than likely think 'this is happening, we need to deal with it'. If you do it right and fully communicate with them then what you see from staff is amazing. The performances people put in are phenomenal.
"If you get them on side very early on, it becomes an event with a real buzz. Yes, it's hard work for a couple of days but it becomes something to talk about. It becomes something other than panic and being stretched to capacity."
He added: "I'm a great advocate for telling staff everything and bringing them in at every level possible. Share the marketing plan with them so they know what to expect. Otherwise as soon as something happens they will feel like it's been hidden from them."
3.     Improve relations with marketing staff
However, to be able to share the company's plans with staff then a manager's relations with marketing staff have got to be tip top.
Historically, dialogue between the two are renowned for being bad, with marketing staff doing an excellent job in advertising deals and products – but without the plans being communicated to the people who will eventually have to deal with calls from customers.
If communication channels between the two departments flows, then the everyone's job is made much easier.
Paul McWeeney, Barclaycard's head of UK sales and service, said: "At Barclaycard, planning is extremely important with strong day-to-day management helping support the operational teams.
"Management also have an understanding of all marketing plans from which it's usually possible to anticipate spikes in call volumes in relation to marketing activity. We therefore ensure front-line colleagues have an understanding of the types of questions they could face and are briefed accordingly."
Dave Appleby agreed, saying,  "Historically, there's been a disjoint between marketing and planners. The only way to overcome this is good communication. That's the top and bottom of it. Everybody needs to talk to everybody else and have regular meetings so nothing is missed.
"Sharing the annual marketing plan early on is key to the planning process."
4.    Have back-up plans for unexpected incidents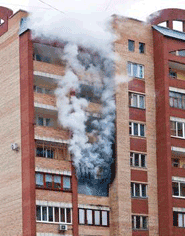 Disaster-recovery and contingency plans should also be in place for catastrophes like the London bombings in July 2005, which saw the capital's Rail Information Service inundated with calls.
"Having contingency plans in case disaster-recovery plans fail is also a must," said Dave.
Paul said Barclaycard staff also had back-up plans in place during the Icelandic volcanic eruptions.   "Events currently being featured in the media may prompt customers to call in and discuss their account – issues such as the volcanic ash cloud or the closure of a travel business.
"When staff at Barclaycard dealt with the volcanic eruption and subsequent flight disruption it was possible to maintain service levels through careful planning and management of the situation."
5.     Build response statistics for media campaigns
Expected responses from newspaper, radio and television advertising should also be taken into account.
Commercial newspaper figures are available from the individual newspapers themselves, with calls rushing in as the printed product hits the streets and punters read adverts.
Advertising from television, for example, in a commercial break from Coronation Street, can see calls generated just one minute after the advert has appeared.
In one example, 200 calls arrived immediately after the ad had been seen, with a further 1,000 calls after the programme had finished.
Knowledge of estimated numbers like this is "power", Paul said. "You should know to the minute when things are going to happen on TV and any decent call centre will have a schedule up and running. This will help planners predict the expected number of contacts to front-line staff."
6.     Anticipate postal problems
Mailings of catalogues, water bills and mortgage statements are notorious for wreaking havoc with call volumes.
The problem is not helped by Royal Mail's Advertising Mail service (known to many as Mailsort3) – which typically guarantees that a company's mail is delivered within seven working days.  The problem is that the mail is delivered at a time that best suits Royal Mail and not the contact centre.
In this case, the best approach is to use estimations, and warn staff.
And on days where front-line staff are bombarded with calls, then good contingency plans should also be in place, such as routing calls to other centres.
Paul said: "At Barclaycard we use a number of methods for dealing with an influx of calls. These range from managing shift patterns so we have more advisers available at the busiest times of the day, to using call messaging to direct customers to alternative account servicing channels."
7.     The hourly 'rule of thumb'
A lesser-known "rule of thumb" says that a call centre could expect to get at least 40 per cent of its hourly calls within the first 15 minutes of the hour, then around 30 per cent after the first half hour, and the final 30 per cent in the final quarter of the hour.
"It's human nature to look at the clock and ring in after the clock strikes the hour and so on," Dave added. "Managers should have a look at this and they will see it in their numbers."
And finally – avoid "cracking the whip"
Finally, Dave advised that if things do start to go pear-shaped and not as anticipated, do not take it out on staff.
He said: "Don't try to crack the whip, just encourage staff, because otherwise that will invoke hostility which can spread like wildfire."
"There are underlying and untoward events that you cannot plan for and all you can do is arm yourself with the right tools and cope with it. That is what shows the mark of a good contact centre manager."
Click here to download our Monthly Forecasting Excel Spreadsheet Template