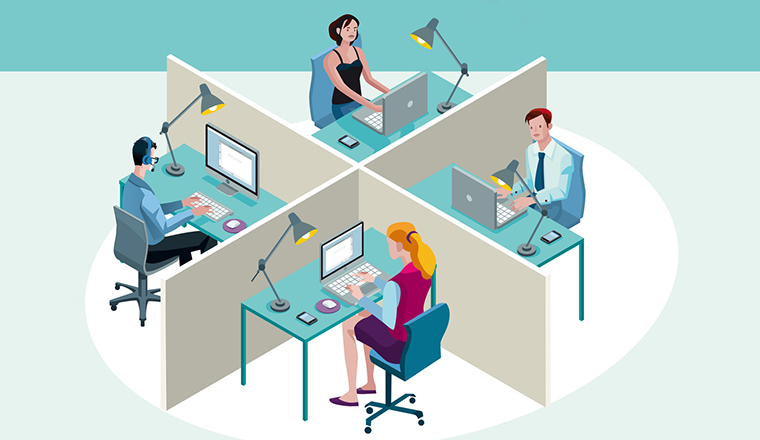 Here are job overviews and descriptions for all call centre roles, from a Call Centre Advisor to the Manager.
What Are the Typical Roles in a Call Centre?
Within a call centre there are common roles: a Centre Manager, Team Leaders and Advisors. There are also other functions such as HR, Trainers or Operational Management that play a vital role. The following information could come in useful when trying to set up a call centre, or just familiarise yourself with the industry. The size of the centre will determine the number of Team Leaders and additional support positions.
Call Centre Advisor
Team Leader/Manager/Supervisor
Call Centre Manager
Head of the Call Centre
Customer Services Director
Digital Contact Director
Operational Manager
Resource Planning Manager
Human Resources (HR)
Trainer
Coach
For the typical skills each member of the call centre has, read this article on Skills and Competencies for Roles in The Call Centre.
Here is a typical organisation tree for a call centre:
Roles Within the Call Centre
Call Centre Advisor
For a full list of names used to refer to this call centre position, read our piece: What Should We Call Frontline Call Centre Staff?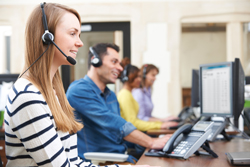 In principle, this role is to handle telephone calls on behalf of an organisation, to fulfil customer requirements.
This generally involves customer calls coming into the contact centre, which are known as inbound calls. However, an advisor may also contact customers themselves, maybe for market research purposes or perhaps to sell them something. These are known as outbound calls.
In addition to phone calls, advisors often communicate with customers via email, webchat and post.
Advisors are often referred to by other names, including: Agents, Customer Service Representatives and Associates.
In this piece, we have compiled the best qualities of a contact centre advisors.
Main Duties Generally Include…
Providing customer service
Selling products or services
Undertaking customer research
Important Skills
Clear communicator
Problem solver
Listener
Empathetic
Good at building rapport
Adaptable
Additional Information
It is worth noting that an individual advisor is unlikely to perform all of the duties listed above. Instead, factors like the nature of the company behind the call centre and the advisor's personality are likely to influence the duties that they might perform. Or, as is the case in many call centres, advisors may be blended, i.e. they both take inbound and make outbound calls.
However, if the roles are split, a call centre advisor who is primarily involved in selling may typically earn a lower base salary than those who provide customer service. But they will earn commission, so the overall salary could be much higher, if the sales advisor delivers results!
For more on this role, read our: Contact Centre Agent: Example Job Description and Duties
Team Leader
A Team Leader, often known as a supervisor or a Team Manager, is responsible for managing a team of advisors. Read more about the difference between being a manager and a leader here.
The Team Leader's responsibilities are to ensure individual advisors are performing against targets, while reviewing their performance and coaching them to do so.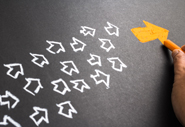 There is much more to the position than just that, though, as multi-tasking is very much central to the role. For example, Team Leaders are also expected to meet on a regular basis with their Manager, both to provide feedback and to receive instructions or actions. We have a article on How to be a Leader in the Contact Centre.
A general list of duties, including keeping advisors informed of what is happening in the centre and anything that may affect them, is listed below.
Main Responsibilities Generally Include…
Setting targets for both individuals and teams
Measuring the performance of both individuals and teams
Offering advisors guidance and feedback
Helping to optimise procedures
Finding ways to motivate advisors
Ensuring advisors adhere to company policy, e.g. attendance
Updating, and preparing performance reports for, the Call Centre Manager
Important Skills
Customer focused
Expert product/service and job knowledge
Dependability
Clear communicator
Multi-tasking
Organised
Additional Information
Despite the long list of duties that make up the job description, it is also not uncommon for Team Leaders to get involved in the recruitment of new advisors or to work on specific projects for the centre. For more information on making sure you pick the best team for your contact centre, read this article on How to Choose Your Contact Centre Team.
Also, many contact centres would view a Team Leader who is tech-savvy as a significant bonus, with a knowledge of relevant computer programs and telephone software. Speaking another language and being a good negotiator may also be helpful, depending on the nature of the organisation.
Typically, a Team Leader will look after a team of eight to twelve advisors.
For more on this position, read our: Team Leader: Example Job Description
Call Centre Manager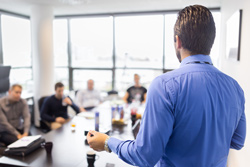 This is the person who is ultimately responsible for the overall performance and budget of the centre. They will make decisions regarding the people, the processes, the technology and the customers that are part of the call centre and the future strategy and development of the centre.
In addition to this, the Call Centre Manager is usually the person who liaises with other departments such as HR, IT, and, especially if it is a sales centre, Sales and Marketing. In this article we talk you through 6 Steps to Becoming a Confident Call Centre Manager.
Other duties include being responsible for recruitment, development and coaching. A full list is presented below.
Main Duties Generally Include…
Being responsible for performance management (e.g. setting objectives and reviewing KPIs)
Identifying areas of under performance
Creating performance improvement plans
Conducting internal reviews
Ensuring clear communication across the call centre
Putting together business cases for extra funding and technology
Creating and maintaining a positive culture
Championing quality
Read this article for 3 Essential Management Routines for a Contact Centre Manager.
Important Skills
Influential leader
Skilled report writer
Adaptable to changing business priorities
Tech-savvy
Self-motivated
Good communicator
Following on from these important skills, in this article we discuss 10 Essential Skills for Every Contact Centre Manager. 
Additional Information
From the duties listed above, it is clear that the role has a strong "hands-on" element to it. In fact, depending on the size of the centre, the Call Centre Manager will also have a number of Team Leaders (or Assistant Managers for larger centres) reporting to them.
This can be seen in , carried out in 2016, which reported the average agent to team leader ratio is less than 10, but the majority of team leaders have a larger team than this.
Being in a hands-on role also requires other skills in coaching and negotiating, verbal English, as well as having a high work ethic, to lead the call centre from the front.
For more on this role, read our: Call Centre Agent: Example Job Description
Head of the Call Centre
Contact Centre Heads lead contact centre operations of various sizes. Typically this is a fast-paced area of business that is challenging and changing continuously.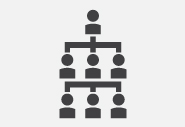 Someone in this position would be expected to shape the future of the contact centre operation, to improve the customer experience through each available channel.
Take a look at whether your Contact Centre is Prepared for the Challenges of 2020.
Typically, the Head of the Call Centre would report to the Customer Services Director or Managing Director and would be held accountable for the performance of all call centre teams. Yet there is much more to the role, as highlighted in the duties listed below.
Main Duties Generally Include…
Budgetary / profit and loss management
Decision making regarding people, processes, technology and the future
Developing plans for the use of new tools and technologies
Coordinating the contact centre management team at all levels
Ensuring KPIs are met or exceeded
Overseeing recruitment and scheduling processes
Reviewing and clearly defining all contact centre roles
For useful information on managing your call centre, take a look at our articles about call centre management. 
Important Skills
People management
Budgetary management
Organisation and communication
Analytical with an understanding of complex data
Problem solver
Team builder/director
Additional Information
In addition to each of the duties specified above, the Head of the Call Centre often shares duties with the Call Centre Manager. This can include quality assurance and ensuring compliance to regulatory and legal obligations, as well as harnessing the voice of the customer and driving performance.
For more on this role, read our: Head of Contact Centre: Example Job Description
Customer Services Director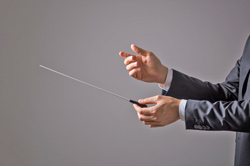 The Customer Service Director is a key strategic and operational leadership role. Whoever is in this position will be responsible for the development, continuous improvement and delivery of customer service.
In addition, the Customer Service Director will be accountable for the strategic development of operational requirements, processes and technology, with aim of delivering key service outcomes for customers in either a B2B or B2C environment. Take a look at our articles on Customer Service Strategy, for some ideas to improve your contact centre.
The role has significant levels of responsibility and accountability for operational delivery and includes tasks such as those listed below.
Main Duties Generally Include…
Leading and developing a senior operational management team
Maintaining strong partnerships across the board and stakeholders
Negotiating the effective utilisation of resource
Developing strategies to improve customer service
Empowering and engaging customer service teams
Find ways to better First Contact Resolution, Customer Satisfaction and other customer-specific metrics
Reducing the cost to serve
Important Skills
Relationship building and management
Negotiator
Motivator
Collaborator
Strategist
Customer focused
Additional Information
Although the job mostly involves strategic and operational duties, a Customer Service Director also has an important responsibility of interpreting management information and developing strategies and making recommendations to further customer service.Take a look at these contact centre goals. 
For example, if First Contact Resolution Rates are perceived to be too low, it would be up to the Customer Service Director to develop ideas for improving the score. Ideas such as creating a survey, mystery shopping or improving calibration.
For more on this role, read our: Customer Services Director: Example Job Description
Digital Contact Director
The role is primarily responsible for the uptake of digital channels and customer contact efficiency across digital service lines.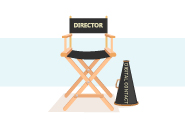 Furthermore, it is the responsibility of the Digital Contact Director to deliver a service that does not compromise existing revenue, service and margin position.
Also, it is up to the person in this role to lead the creation/development of a digital contact strategy, researching, proposing and designing the correct digital channels that match brand image and ambitions. Click here for Ways to Improve the Effectiveness of Your Digital Customer Service. 
Main Duties Generally Include…
Gaining an understanding of digital market trends and opportunities that are relevant to the contact centre
Ensuring consistent delivery of service on email, web, live chat, video, social and other correspondence
Designing and implementing ways to develop various channels
Identifying and researching third-party suppliers
Securing executive/board level buy-in on projects
Important Skills
Digital design
Knowledge of how to improve the user experience
Researcher who is aware of market trends
Strategist
Tech-savvy
Problem solver
Additional Information
While skills in digital design are essential, it is also imperative that a Digital Contact Director is a customer experience expert who understands how technology can be used to improve the customer journey. Click here to discover how customer journey mapping can improve your digital customer service.
With this in mind, it would be expected that a candidate for this position would have experience of digital transformation in a similar organisation. This is so the contact centre has full belief in any digital proposition that the Digital Contact Director puts forward.
For more on this role, read our: Digital Contact Director: Example Job Description
Operational Manager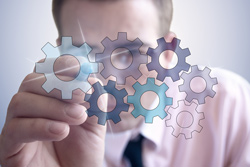 As a support role in larger centres, the Operational Manager would tend to look after the operational elements of the contact centre.
A person in this role would also be expected to liaise with the Team Leaders and the Call Centre Manager regarding performance management information, and they would usually be the link with the IT department or technology suppliers.
So an Operations Manager would have to be good with statistics and technically minded, while communicating with all levels of the contact centre. Read this article to understand the Key Components of a Call Centre Operation. 
Main Duties Generally Include…
Leading operations to ensure KPI targets are met
Planning and implementing contact centre strategy
Working with Training, Recruitment and HR to plan resourcing campaigns
Designing continuous improvements of processes
Maintaining engagement with key client contacts
Setting and reviewing quality performance standards
Important Skills
Knowledge of operations and customer support
People management
Critical thinking
Business and technology management
Commercial understanding
Motivator
Additional Information
Being the Operational Manager also means being in charge of an operations team, potentially across multiple sites, to deliver a consistent customer experience. For a successful operation, read these 9 tips.
This factor alone means that there are additional skills required for someone in this role. Skills such as the ability to encourage, manage and inspire groups of people, while ensuring operational excellence, service improvement and engagement.
For more on this role, read our: Senior Operations Manager: Example Job Description
Resource Planning Manager
The primary duty of the Resource Planning Manager is to lead the team that plans the effective utilisation of the workforce, forecasting and scheduling.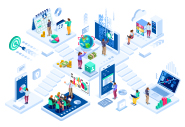 However, that is not all, as some Resource Planning Managers will also have responsibility for the production and delivery of MI (Management Information) and will carry out duties like those listed below.
Main Duties Generally Include…
Overseeing and developing a team of forecasting and planning analysts
Reviewing, analysing and measuring performance
Monitoring and proposing effective shift patterns
Preparing forecasts and budgets for call and non-call workloads
Making recruitment and software recommendations
Managing resource and planning teams
Important Skills
Data management
Analytical
Forecaster
People management
Tech-savvy
Coordinator
Additional Information
For some great resources for planning in your call centre, take a look at our articles about planning.
While the Resource Planning Manager will likely have to contribute to all the duties listed above, it is also important that their schedules, forecasts and plans are commercially viable. This requires customer focus and good communication with other contact centre departments.
So it may also be important for someone in this role to be business aware, have good customer knowledge and flexibility.
For more on this role, read our: Resource Planning Manager: Example Job Description
Human Resources (HR)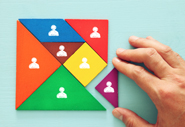 There needs to be a very close relationship between HR and the call centre due to HR's ongoing people activities such as recruitment and training. Depending on the company, there may be HR resources within the call centre.
Usually HR are responsible for ensuring that terms and conditions of employment and job descriptions are all in place, as well as organising recruitment and possibly training for the call centre. They also deal with issues that individuals may have personally or professionally.
Trainer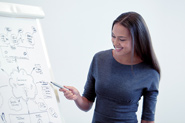 Some centres have trainers as part of the overall team because of the high volume of induction and ongoing training that is required.
They are responsible for preparing and delivering training to the agents in the centre.
Coach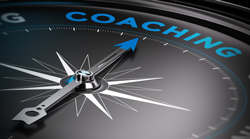 In larger centres, in addition to the Team Leader, each team may have a team coach who will provide additional support and technical knowledge to the agents.
This is usually someone who has been a very good agent and has a good way of getting information over and helping someone to improve their performance. We have some tips on training the trainer, to help it work in your call centre.
Have we missed any common call centre roles on our list?
If so, please let us know in an email to Call Centre Helper.
Many thanks to Paul Weald for helping to provide some of this information.

---