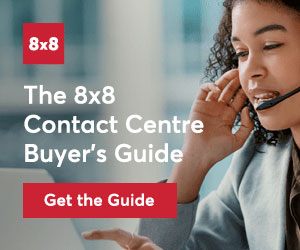 8×8 has announced its partnership with entrepreneurial vehicle accident management business Activate Group Limited (AGL).
Before partnering with 8×8, AGL had a server-based platform in place – this legacy system wasn't reliable as it created a fractured service and could not integrate with the inbound contact centre operation, outbound calls and the CRM system. This limited the level of service the company was able to deliver.
AGL has implemented 8×8 X Series to improve customer service and open up new communication channels for its customers.
With 8×8 X Series in place, the company has a completely new contact centre capability, which enables it to bring all the disparate systems – outbound, inbound and CRM – together.
Features include speech analytics, which will give AGL insight into all customer interactions, as well as chat and email.
AGL will have chat services in place to help speed up responses to queries which can be handled online – this tool will be introduced off the back of suggestions from customers.
Daniel Woods, head of IT, AGL, said: "In the sector we operate in, it's vital for us to respond quickly to our customers. Sometimes they are stranded on the roadside and need to be able to reach an agent straight away."
"We knew we needed to bring in a system that helped us resolve queries more efficiently and support employees so they can better understand the customer and have access to the right information at the right time."
"The 8×8 team has been fantastic throughout the set-up process and we have already started seeing our service improve."
Mary Ellen Genovese, managing director of European operations, 8×8, said: "We're excited to be supporting Daniel and the team at Activate Group as they set up new offices to ramp up their customer service operations."
"Bringing all of its communications and CRM channels together will help the business as it scales up in the coming months."
Activate Group Limited (AGL) was founded in 2015, since when it has gone from strength to strength in the vehicle accident management sector.
AGL has scalable technology and business solutions that cover a wide range of customer needs, from risk screening and repair fulfilment through to fleet, insurance and broker services.
The business comprises 250 contracted and managed body shops, supported by customer service centres and in-house engineering.
AGL is headquartered in Peterborough and Halifax but is expanding quickly – with new locations for its body shops opening in Scotland and Birmingham in the coming months.