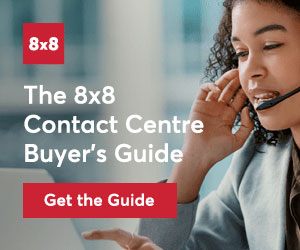 8×8 has enabled Activate Group Limited (AGL) to keep the UK's key workers on the road by transitioning its contact centre staff to work remotely in just 24 hours with the 8×8 cloud communications solution.
AGL's fleet management services, which specialize in technology-led accident management services, help keep commercial vehicles running in the event of a breakdown.
AGL's services have never been more vital amid the current COVID-19 crisis, with many of its customers responsible for providing key services – this includes supermarket deliveries from companies such as Ocado, Sainsbury's and Tesco, as well as British Gas, and Abellio, which runs London's bus network.
Having implemented 8×8 X Series in July 2019, AGL had the cloud platform and capabilities in place to implement a remote working mandate for its 200 contact centre agents, in less than 24 hours, which is unheard of in the industry.
This rapid switch ensured there was minimal disruption to critical customers facing increasing pressure to deliver services to those who are vulnerable or in isolation, while keeping AGL's staff safe and healthy.
With 8×8 X Series, an integrated solution for voice, chat, video meetings and contact centre on an open, modern cloud technology platform, AGL's contact centre employees have the same capabilities for calling and accessing its CRM system as when working from home.
Further, 8×8 Quality Management allows effective remote staff management with its ability to record calls and conduct quality assessments to meet service levels during a critical time.
8×8 Video Meetings is also allowing the client teams to meet face-to-face with customers using HD video and audio to keep them updated on projects.
Daniel Woods, Head of IT at AGL, said: "In the sector we operate in, it's vital for us to respond quickly to our customers, and during these uncertain times this has never been more important."
"Our mission is to keep key workers on the road by continuing to run our 24/7 contact centre service, while ensuring we safeguard the health and safety of our staff."
"With 8×8 X Series in place, it was easy to quickly transition our entire workforce to remote working and we have still been able to provide excellent support to our customers when they need it most."
Samuel Wilson, Chief Customer Officer and Managing Director of EMEA, 8×8, Inc., said: "We're proud to be able to help companies such as AGL move to remote working rapidly and efficiently during these critical times."
"It's impressive to see their rapid response to keeping their staff safe while also keeping critical customer operations running when they have never been more needed, thanks to their forward-thinking approach to cloud communications."