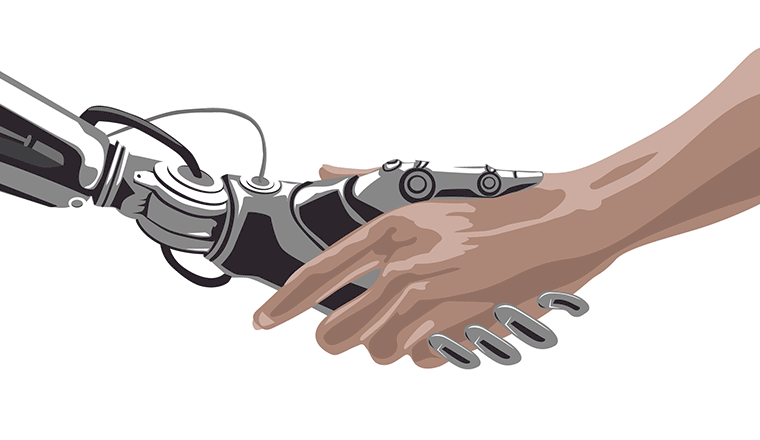 AI is My Friend is a new book launched by Human+AI Customer Service experts DigitalGenius, and describes how machine learning software can enhance your contact centre's performance, while empowering customer service professionals with critical tools to immediately assist customers.
This guide 'from the trenches' reveals what you need to know about incorporating AI into your contact centre, making it an indispensable customer service handbook for the twenty-first century.
The book was written by Mikhail Naumov, the Co-Founder of DigitalGenius.  He is a frequent speaker on topics of emerging technology, artificial intelligence and entrepreneurship, and recognised in Forbes "30 Under 30" for Enterprise Technology.
In his book he reflects on his years of experience to show readers how to transform a contact centre with practical artificial intelligence.
Available on Amazon, it describes how customer service professionals can leverage machine learning software to enhance agent performance by selectively automating the repetitive parts of the workflow by classifying, prioritising, and automating responses service inquiries, emails, and messages, freeing up agents' time to focus on personalisation and more high value-added service.
The book features real-life stories of customer service professionals who adopted an AI solution, and reflects industry learnings and actionable insights for those that are ready to make the first step towards adopting AI.
"AI empowers our travel advisors to unlock time for creating human "wow moments" when it matters the most for our travellers." — Fiona Vanderbroeck, Head of Service Innovation & Care, TravelBird.
"Customer service will be one of the first domains where we see a big impact from AI." — Steven Van Belleghem, Author & Thought Leader.
"AI augments my job and does not replace it. It helps me to work smarter, faster, and still remain authentic and warm toward our students, which enables me to deliver an even better customer service experience." —Sarah Seiwert, Senior Student Support Specialist, Magoosh.
To download your free copy click here
To find out more about DigitalGenius, visit: www.digitalgenius.com
---