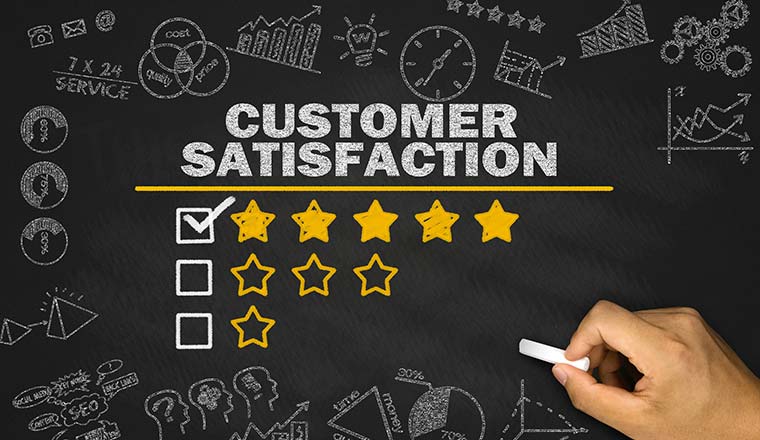 BazarChic has transformed its customer experience by incorporating new and improved contact centre technology.
The project, which incorporated software provided by Diabolocom, has resulted in a dramatic improvement in customer interaction, with 95 percent of customer requests being responded to within 24 hours.
The system also allows BazarChic, a leading French online private sales player and subsidiary of Galeries Lafayette group, to monitor flows of customer contact and use historical data to anticipate the workload of contact centre agents.
In turn, this has allowed BazarChic to build a better understanding of its staffing requirements, allocating agents in a more considered way.
"The call monitoring tool and the ability to view all contacts records in a single view has been invaluable for our teams as they can use this information to anticipate agent workload." explains BazarChic Chief Marketing & Digital Officer, Julien-Henri Maurice.
"This also allows us to significantly reduce customer waiting times while increasing pick-up and call response rates, three indicators which directly affect our customer satisfaction.
"We have also seen a reduction in costs through thorough analysis of business data and a decrease in non-quality calls, allowing us to staff more efficiently."
The process involved a reorganisation of customer contacts along with improved data analysis and streamlining of customer service channels. As part of the project, Diabolocom enhanced the self-help tools of the BazarChic website.
By expanding the FAQ section to include the majority of regular customer queries regarding payments, delivery, returns, refunds, etc., the need for customers to contact the company was dramatically reduced by as much as 50 percent.
"We are delighted with the results we have seen for BazarChic," commented Diabolocom CEO and founder, Frédéric Durand.
"Not only have we improved customer satisfaction for the brand but we have also improved staff utilisation and seen a reduction in overall costs for our client."
For more information on the implementation of the technology of Diabolocom in BazarChic, visit: info.diabolocom.com
---