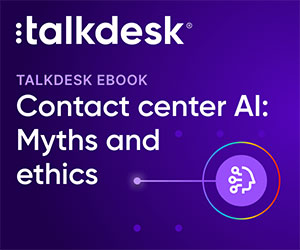 Campaign Monitor is a global technology company that provides an email marketing platform, giving more than 250,000 customers the email tools to make lasting impressions on their audiences.
The company provides software that enables marketing teams to easily create, send and measure the impact of email campaigns, consequently increasing sales and user engagement.
With a wide variety of agents and teams using different platforms for customer support, Campaign Monitor struggled to have a comprehensive overview and strategy for user satisfaction.
Moving to Talkdesk Enterprise Cloud Contact Center consolidated Campaign Monitor's customer service teams on to one solution where all agents could easily access, cross-reference and analyse customer data, offering one single experience for both agents and customers.
The main attribute that caught Campaign Monitor's attention was the smooth integration that Talkdesk offered with Salesforce. Demonstrating comprehensive workflows and automations, Talkdesk for Salesforce enables agents to spend less time entering and searching for customer data in the system.
It automatically provides agents with customer information through screen pops, allowing agents to focus their attention on the call itself and offering a high-quality and personalized customer experience.
Additionally, the integration of Talkdesk for Slack seamlessly provides agents with notifications regarding incoming calls and recent voicemails, allowing entire teams to quickly act on important and unexpected events in the contact centre.
Talkdesk also showed great integration with Campaign Monitor's system of ring groups, which categorizes agents according to attributes such as skills and languages.
With easy call-transfer capabilities provided, Campaign Monitor's agents can now transfer calls to a more suitable agent within seconds, according to the customer's needs.