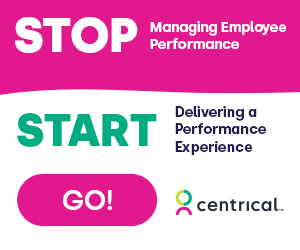 Webhelp, one of Europe's largest business process outsourcers (BPO), sees employees as the source of its success. This company is equally committed to improving employee engagement and knowledge levels as to empowering them with technology.
Webhelp chose Centrical to help its employees focus on goals, challenge themselves, and reinforce knowledge using microlearning. Results were impressive.
50% – Faster to proficiency during agent onboarding
6% – Reduction in short term absence
"Centrical helps us become a more agile and efficient organization" – Fredrik Jakobsson, Program Development Manager, Global Accounts
Webhelp Improves Engagement, Learning & Performance
Webhelp's increasingly Millennial and Gen-Z workforce expects quick development and recognition. They're also accustomed to learning experiences that are engaging and focused. Webhelp was looking for new ways to accommodate its employees and keep a competitive advantage.
The company sensed it needed better mechanisms to engage employees in their work and learning. This included faster feedback and shorter, more engaging, learning experiences as well as allowing all employees more frequent opportunities to get a sense of achievement.
Webhelp chose Centrical to help execute its vision. Employees' goals and performance are tracked in real time on the platform and presented on an intuitive dashboard. They gain points and pass levels, providing instant recognition when performance improves or assignments are completed successfully.
Soon after starting with Centrical, short-term absenteeism shrank by 6% and continues to fall. In addition, in the past when new employees were onboarded at Webhelp, there'd be a drop of 5-6% in customer satisfaction and performance metrics as employees learned how to work.
Now with Centrical there is hardly any decline and employees ramp up and become productive twice as fast.
This blog post has been re-published by kind permission of Centrical – View the
Original Article
For more information about Centrical - visit the
Centrical Website