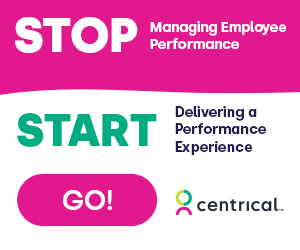 Centrical has announced the release of AI Microlearning, its integration of OpenAI's generative AI, ChatGPT.
AI Microlearning enables content creators to auto-generate high-impact microlearning content, including content summaries, related questions and answers, and knowledge check quizzes, at rapid speed.
AI Microlearning accelerates time to value by enabling contact centres, BPOs and other CX organizations to scale content creation and keep it fresh with significantly less effort and resources.
Leveraging the new capabilities, customers can generate content instantly to drive organizational agility, keeping frontline employees proficient on new products, offers, processes, and compliance regulations.
When asked about the launch, Gal Rimon, CEO and Founder of Centrical said, "This is a major milestone for Centrical. Within weeks of ChatGPT launching globally, we are proud to bring to our customers and partners a fully integrated generative AI function with AI Microlearning. 
"It enables traditional content creators to produce content more efficiently and consistently, but the beauty of this is that it will empower anyone within the organization to easily create learning content. 
"We're excited that Centrical has the agility to innovate this quickly and bring valuable AI-powered capabilities to the platform in the era of ChatGPT."
Previously, microlearning content and quizzes were created manually. Now, creators can simply paste or link any type of longform learning content into Centrical and the platform summarizes and generates related quiz questions in real-time.
MegAI – An AI-Powered Digital Coach Creating Best-in-Class Employee Experiences
AI Microlearning is the newest capability added to MegAI. MegAI creates personalized and guided experiences for frontline employees and supervisors that improve knowledge, engagement, and performance to empower better customer experiences.
MegAI enables continuous improvement for contact centres, BPOs and other CX organizations through:
Next Best Action – daily personalized recommended actions to keep employees focused on the right next step for success.
Knowledge Boosts – targeted daily microlearning activities triggered based on individual knowledge and performance gaps.
Real-Time Performance, Coaching, and Recognition Insights – guided and actionable coaching and recognition insights that empower frontline supervisors to support their employees in the moment of need.
Contributions (Social Knowledge Sharing) – personalized tips and best practices from colleagues delivered daily to employees based on preferences.
This blog post has been re-published by kind permission of Centrical – View the
Original Article
For more information about Centrical - visit the
Centrical Website