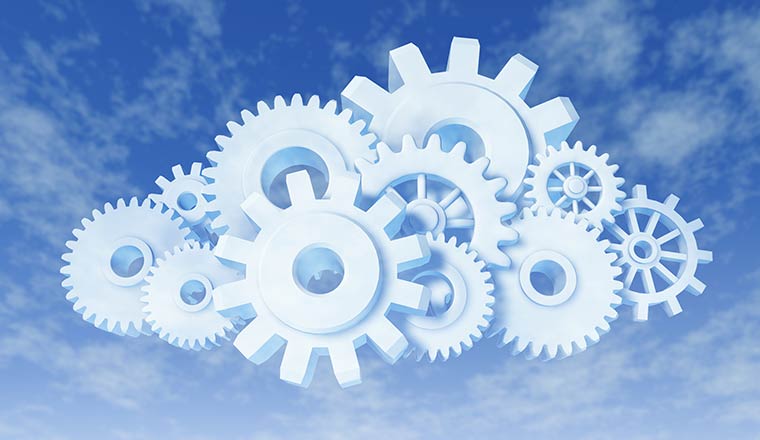 Sarah Quennell of Aspect Software makes the case for implementing cloud technology in the contact centre.
Every business knows great customer service is important, but with a growing reliance on digital communications and online services, organisations need to have an effective engagement platform in place that can cope with high volumes of requests, actions and tasks.
Aspect Software help businesses to remain competitive as they make the move away from their in-house legacy systems. Their developers build responsive cloud Contact Centre as a Service (CCaaS) solutions that are capable of processing high volumes of requests, while offering additional support, flexibility and scalability when necessary.
This can help to improve customer retention as it improves the enquiry process by using automation and Artificial Intelligence to prioritise and filter requests, resolving issues that do not require a human representative. Having a system in place that can support customers who casually switch between multiple digital devices and communicate through different channels including email, social media and browser-based chat boxes can certainly be a difference, in terms of commercial success.
At the Call and Contact Centre Expo 2018, Aspect surveyed contact centre professionals to get their predictions for the future of customer engagement and discover which trends are having the biggest impact on their business. One of the major themes was the growing adoption of cloud-based solutions that can handle the rise in demand for digital services and improve the overall customer experience.
This is reinforced by Gartner's statement that by 2020, a corporate "no-cloud policy will be as rare as a no-internet policy is today" and highlights the capabilities and future potential of the cloud ecosystem.
The results revealed that over the next 12 months, contact centre bosses envisage between 51 and 60% of their contact centre being based in the cloud, with 74% planning on integrating new cloud solutions in their contact centre within the next 12 months. This indicates that most enterprises are fully aware of the many advantages of implementing a CCaaS solution, and it is now viewed as the most cost-effective way to ensure operational agility.
As well as streamlining IT resources, a cloud CCaaS can be customised to suit each client's unique needs by adding or removing specific capabilities, features and functions in response to fluctuating customer demand or changing budgets.
It also shifts financial payment structure to monthly or annual subscriptions that cover the entire contact centre infrastructure, which places responsibility on the provider to ensure the system is running at optimum efficiency.
The rise of cloud-based services will enable any business to successfully adapt to the increasing digitalisation of customer services and to respond more effectively to online consumer interactions.
Results from the survey also indicated that 71% of call centre managers believe desktop webchat is the most frequently deployed communication channel in the cloud, closely followed by voice and mobile webchat, which received 66% for both categories.
Whether your customers are engaging in conversation with a live representative or a chatbot or waiting to be connected to the correct department for a voice call, a cloud CCaaS will be helpful for building an appropriate omnichannel platform that can cope with the growing demands and expectations of the modern consumer.
This blog post has been re-published by kind permission of Aspect – View the original post
To find out more about Aspect, visit their website.
---