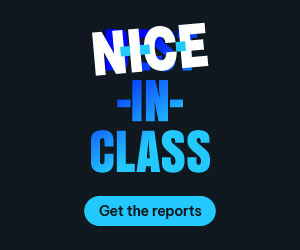 NICE has announced that Club Med has successfully expanded its deployment of NICE CXone into its global operations, providing advanced remote work capabilities for agents and real-time statistics to improve operational efficiencies worldwide.
This global expansion follows success in Europe with agents becoming more dynamic, developing their proficiency, improving answer rates, and overall satisfaction.
Headquartered in France with a workforce spread across 40 commercial markets, Club Med first replaced its incumbent solution in Europe to improve call routing capabilities and provide more visibility into its overall operations.
CXone was chosen due to its ability to seamlessly integrate with Club Med's existing technologies and provide the company with one, unified platform to focus on the quality of the interactions and identify training opportunities for agents.
Following the deployment of NICE CXone in Europe, Club Med saw an improvement in their agent's performance by having the customer's information readily available to personalize every interaction and will implement smart AI-based routing to ensure customers are helped by the most appropriate agent.
CXone is helping Club Med globally and includes advanced Quality Management for supervisors to evaluate agent interactions and identify coaching opportunities, empowering Club Med's agents to deliver the expected high-level customer experience.
Building on this success, Club Med expanded the use of CXone into the Americas and added further value with the addition of CXone Workforce Management, and CXone Interaction Analytics.
This will give Club Med insights into customer behavior and intent to deliver the best opportunity for improvement across voice channels and enhance operational efficiency with improved forecast accuracy.
Caroline Launois-Beaurain, VP Digital Sales Product & Experience, Club Med, said, "NICE's real-time view into operations presented us the opportunity to see exactly how our agents handle customer interactions and what changes we needed to make.
This afforded us the chance to see where we can improve our agent's skillset by equipping our managers to better train and support them.
By first testing NICE's capabilities in EMEA and finding great success, we expanded utilization into the Americas and Asia, continuing to improve agent and client experiences."
"We are pleased by the global success that Club Med found with NICE CXone," said Darren Rushworth, President, NICE International.
"As businesses continue to transform to meet new digital expectations, unified platforms that not only enable digital experiences globally but also drive results in operational efficiency will become ever-more important.
The flexibility and adaptability of CXone enable practical and tangible operational improvements globally that also improve the overall customer journey. CXone is poised to assist Club Med in their future endeavors to provide an enhanced customer experience."
This blog post has been re-published by kind permission of NICE CXone – View the
Original Article
For more information about NICE CXone - visit the
NICE CXone Website