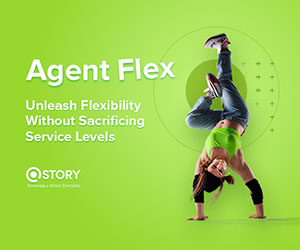 In this episode, the focus will be on how QStory helps the working relationship between Operations teams and planning departments in all of our customers.
If you work in a contact centre, you will probably understand that, when things don't go well, there can be a touch of friction between the Operation and the Planning function.
No matter how great the working relationship, I'm pretty sure we've all very recently been in at least one review meeting that has followed a very traditional pattern.
Let's say that yesterday didn't go as planned. We missed every SLA. But the forecast was OK and we had roughly the right number of agents in place at the right time. The agents are a great, well trained bunch, and everyone was pulling their weight.
Your real-time colleagues were firefighting all day to improve the picture and working hard to plug any gaps, maximising productivity wherever they could.
So why was it such a shocker? No-one has time to do the deep-dive analysis that's required, so blame gets thrown around and the focus falls away from looking deeper into the REAL reasons why we failed our customers.
Dear Dave viewers have asked me – 'Can I provide the instant insight that is needed to really understand what is happening in my centre without throwing extra heads at the problem?'
With QStory, yes you can. Let me show you how.
This is QStory's WhyDetector. It is our automatically generated, natural language reporting suite, and it has been designed to provide you with maximum insight for minimum effort.
Every 15 -minute interval, the WhyDetector performs huge amounts of analysis on every customer contact, and determines whether performance was adversely affected by schedule levels, demand vs forecast, schedule adherence or on the day shrinkage.
Throughout the day, you will be provided with an up to date view on not only what is happening in your centre – but WHY it is happening, too.
The WhyDetector can reveal multiple underlying causes of poor performance – it is fairly easy to determine a single cause, but with QStory, you can find the secondary and tertiary reasons for service level failure and understand which one had the biggest impact.
No data mining. No building reports or dashboards from scratch. It's all automatically generated for you and your stakeholders to consume at your leisure. That is the QStory difference.
For more information about QStory - visit the
QStory Website