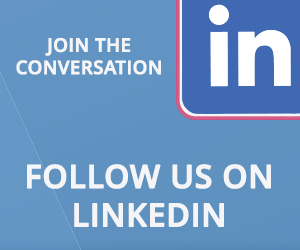 Every contact centre manager wants their agents to be the best they can be and unlock their potential to resolve issues and better the customer's experience. Learning to build customer trust is key.
In this article Beverly Unwin, Customer Hub Advisor at Ocado – shortlisted for a 'Customer Service Star (Voice)' award at the North East Contact Centre Awards 2022 – shares what she's learnt about building customer trust from over 40 years working in customer service.
Six Steps to Building Customer Trust
1. Relax Your Scripts to Make Them More Human (Or Don't Use Scripts at All!)

I had the pleasure of working for a call centre a few years ago that took a very scripted approach. After trying these scripts and guides out and amending them as I went, I realised that the more human and personable I made them, the warmer the reception from the person I was calling, and the easier it was to build trust with the customer.
I was then asked to work closely with the Director in relaxing the scripts to sound more human, more genuine and friendly on the telephone and also on the e-mail contacts.
This included adding more conversational phrases such as: "Sorry it's taking you a while to find your pen to write this down, while you're looking let me know what your favourite band is?" or asking "what's on the menu tonight?" if they mentioned getting dinner ready.
This experience helped me develop a more fun, enthusiastic approach, and also helped both myself and the other agents feel less daunted about answering customer emails.
It also improved productivity in the business, opening doors to have longer conversations with customers and ask them other questions too.
We still had a lot of guidance on the calls but thinking outside the box helped to build customer trust, make the calls more light-hearted, and gave us a little more freedom.
We did sound more human, and we didn't get the phone put down on us as many times as we had in the past.
To find out more about what to avoid in call scripts, read our article: 16 Mistakes to Avoid With Call Scripting
2. Take Ownership and Be Careful Not to Overpromise
What you say is a powerful tool to build customer trust and confidence in you and the company. I like to use statements that help the customer realize I'm taking ownership of their query, complaint or comments.
For example:
"I can help with that"
"I'm sorry that happened. Let me work with you to resolve this."
"As discussed, I would like to reassure you I have passed on your valuable feedback to the quality team, and as soon as I get a response, I will email you".
Though it's important that you don't make promises that you can't keep as this can undo any trust you have built with the customer.
3. Try Not to Pass Your Customer Around
Customers do not want to be passed around from pillar to post.
They want one or two contacts at the most. They want to be dealt with and the resolution brought to them as quickly as possible, but it needs to be the right resolution for the customer and the business.
Reducing the number of people the customer talks to, or the contacts they have with the company, greatly improves the trust they have in you and your ability to resolve their query.
4. Don't Make Guesses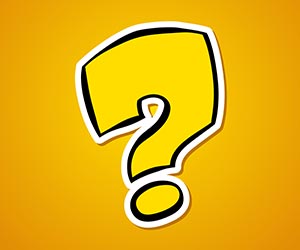 Be honest and firm, but fair, as long as you have the knowledge and can help be positive in a situation while empathizing with a customer.
Customers will recognize good service, thank you, and be more likely to tell their friends, so ensure you are representing your company and yourself well.
Also, don't guess, check your facts, and have the knowledge correct before you make your callback or email reply.
Only having part of the information, or not answering the customer's enquiry, can damage the trust the customer has in you.
5. Make Sounds to Show You Are Listening
Have you ever had a call from a bumbling person not clear on what they want from the conversation?
Lots of awkward silences, but they don't care. Maybe they sound half asleep or lack lightness, or have no humour, enthusiasm, or passion in their voice.
I have experienced this as a customer and can safely say this does nothing to build trust. It made me feel frustrated, as though I was not being listened to, and a little sad that other customers would also get this same service.
So what was going wrong here?
The agent should have been trying to chat to me (the customer) like we were friends, to help me, rather than act bored and uninterested.
Instead, throughout this particularly memorable call, the caller didn't pick up any verbal cues. He ignored my question of "how long will this take?", which was important as I was due in a meeting soon.
The caller also had a few moments of silence. No "hmm" or "ah okay" nodding sounds, which could all have helped to affirm that he was listening and give me trust in what he was doing.
For hints and tips on how advisors can bridge silence on a call, read our article: How to Bridge Silence on a Call
6. Lighten the Mood
Try and make the customer smile or laugh. I find this works best on the telephone. You want to be memorable in the customer's eyes for more than the complaint or query they've brought to you.
Try and lighten the mood where you feel this is appropriate. This will naturally help the customer feel more at ease with you and trust what you're saying.
★★★★★
Words and Phrases to Help Build Customer Trust:
'Words have power' and the following words and phrases can be a great tool to help you build customer trust:
"I'm very sorry that…"
"I can understand your frustration and the time spent having to contact us about…"
"I have gone ahead and processed…"
"Your feedback is valuable to us and will help us to improve going forward…"
"I have passed this onto the relevant teams to prevent this happening again."
"I'm extremely sorry that…"
"This is not what I want for you."
"I can understand why you are disappointed."
"I have sent your valuable feedback and suggestions on…"
"This situation will help us work on…"
"I did manage to…"
"I have also issued…"
"I do hope…"
"Thank you again for bringing this to my attention."
Three Tips for Building Customer Trust Over Email
It can be difficult to build customer trust if you aren't having a verbal conversation, and how you come across in writing can make or break the customer's opinion and confidence in you and the company.
The following three tips can help you build customer trust in email correspondence with customers:
1. Carefully Read and Reread the Email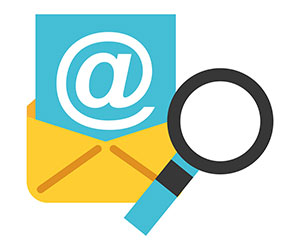 If you do receive a long email or webchat, read it through, then read it through again.
Something I've learned over time is to break down the text into bite-size chunks and carefully read each paragraph, properly and fully.
Whatever it is, ensure that every single point that's been mentioned by the customer is acknowledged.
This might sound like common sense, but some people have fancy ways of writing things up on a blank document and amending the customer's comments, highlighting, or writing on paper – any of these methods can work, just find a method that works for your team.
2. Repeat Back Some of the Words the Customer Has Used
Make sure you apologize, empathize, and offer some sort of explanation or resolution. Repeat back some of the words the customer has used such as 'frustrated' or 'disappointed'.
3. Spellcheck
Always make sure you spellcheck and check grammar as best you can.
Thanks to Beverly Unwin, Customer Hub Advisor at Ocado, for this article
If you are looking for more great insights to develop your customer relationships, read these articles next: