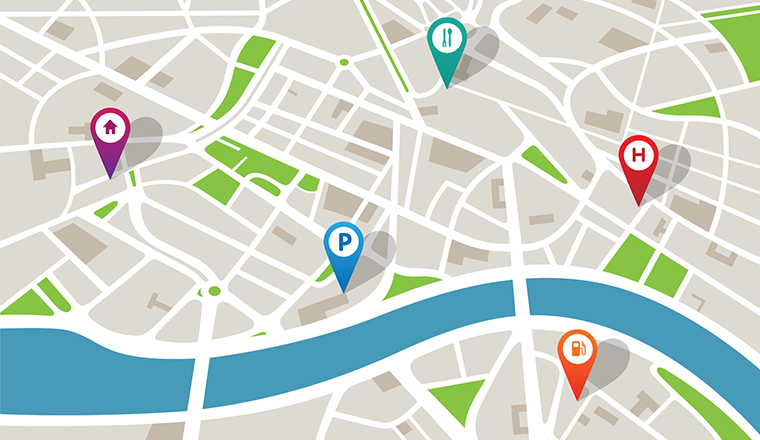 Ed Creasey, Consulting Director EMEA at NICE, takes us through what to expect from millennials in the contact centre and what we can do to support them.
I have a confession to make – I don't understand millennials, or (as Time magazine infamously described them) "Generation Me Me Me", the "lazy, entitled narcissists" (not my words.)
As a proud member of Generation X, I was working as a contact centre agent in the 90's. I appreciate that I will be chastised for not saying Omni-Channel Customer Value Realisation Facilitator, but back then that is what we were called, and it was tough. Those who also entered the contact centre industry in those days will recall how tough it was. After a four-hour induction, you were taking calls from customers, with only a dumb terminal to help you understand the journey they'd been on.   Whether it was poor products, terrible systems (remember Fiche machines) or non-existent coaching and development, it was not for the feint hearted.
So, when I hear about the millennial advisors entering our industry today, with expectations of workplace flexibility, empowerment and engagement, I think that they do not know they are born!  You want an app to select your shift?  When I was an agent we were so poor we couldn't even afford shifts.  OK, I am ranting now.  And, of course I may have a little envy.
But there is a serious problem. It is my generation and the generation before me, the Baby Boomers, that are running the vast majority of contact centres today. If we don't listen and respond to the needs of this hugely important next generation customer advisors, we are in big trouble. Put simply, we cannot wait for the millennials to get into leadership positions for change to happen. The path to personalised employee engagement needs to start right now.
Don't just take my word for it. The analyst group, Gartner, says: "As self-service erodes the need for routine interactions, agents will increasingly become the last line of support for customers, dealing with complex and sensitive situations that can make or break the customer relationship…to attract and retain the calibre of agent necessary to meet these elevated requirements, organisations must shift emphasis to their employees and have a desire to meet their needs and expectations."
We can see the impact of inertia in the world of the customer. The elevated requirements Gartner speaks of, formed by the internet, and then more importantly the smart phone, led customers to expect personalisation from all their suppliers (think Amazon and Netflix).  My clients all appear to understand this, and the majority are trying to deliver personalisation from a wide range of data that they possess about the customer. This simply does not happen for the millennial employee.
This seems incongruent to me. If we understand that personalisation is an important part of the customer engagement strategy, and we know that employee engagement benefits customer engagement, then personalisation of employees should become the core strategy.   And that's what we're doing at NICE.
Every contact centre has a wealth of great data about their advisors, such as compliance scores, customer feedback and KPIs. And for those using Speech and Desktop Analytics they also have access to everything an advisor says, type or clicks, at their fingertips. The key is being able to engage with this data to personalise the experience for every advisor (millennial or not). Our concept is to transform the tools that contact centres use today to engage agents, and to personalise the agent experience.
Every journey starts with a MAP and in the context of an employee engagement strategy this means – Metrics, Attributes and Preferences.
Metrics – This includes C-SAT scores, adherence and quality scores, first call resolution rates etc.
Attributes – The more 'unstructured' qualitative elements such as rapport and professionalism, coming from tools such as Quality Management, Speech & Text Analytics and Voice of the Customer surveys.
Preferences – The needs, wants and expectations of the advisor such as shift patterns, breaks etc.
When I was promoted from agent to contact centre manager, I knew all this information was in the heads of my Team Leaders.  For example, Steve was great at upselling in the afternoon, but on an early morning shift his compliance and adherence scores were always low, especially when he'd had a "late" night (don't forget this was the 90's and there wasn't much else to do of an evening.) As a result, we scheduled his shifts, wherever possible, for later in the day.
With the benefit of technology, Adaptive Workforce Optimisation, or I have also heard people use the colloquialism 'Uberising Workforce Optimisation', we can take this MAP data and use it to empower and engage advisors, helping them by automatically giving them the shifts that suite them based on their preferences. Also we can empower advisors further, to select their own shift patterns, breaks and holidays.  The engine will push coaching and training to them based on their metrics and attributes, as well as their aspirations, gamifying their careers through rewards and incentives etc.
We live in a hugely competitive marketplace and if we choose not to listen to what millennials want from the workplace, they will quickly leave, or will not be attracted to our industry in the first place. It is true that certain elements of the media have chosen to brand millennials in a negative light, but the rule of thumb is that each generation is an improvement on the last.  They are super-connected, tech savvy, highly educated, tolerant, diverse and entrepreneurial. All of these traits are what modern contact centres need if we are to heed the words of Gartner.
Organisations representing the contact centre world have been campaigning long and hard for the professionalism of the industry to be recognised and it is now at a vital crossroads. We can no longer manage 21st century people using 20th century methods.
Find out more at www.nice.com
---