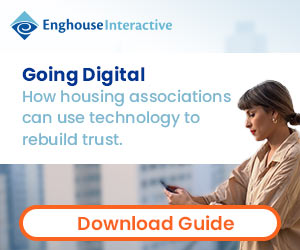 Jess Fisher of Enghouse Interactive discusses her key takeaways from a recent Forrester Breakfast Session in New York City.
As an industry, artificial intelligence (AI) solutions to date have typically been developed to reduce operating costs or enhance business intelligence.
Yet the key to driving the fundamental transformation of the customer experience is refocusing AI innovation on extracting detailed, actionable predictive customer insights.
When done right, this improves the level of personable customer engagement, drives better customer satisfaction and thereby enables the contact centre to become a revenue generator.
The Current Industry View
If cost reduction is the focus, doesn't that guarantee that we collectively will negatively impact the customer experience?
Yet with the operational and informational advantages provided by data-driven AI, we are provided with a highly flexible tool that can and should focus our innovation on extracting detailed, actionable and predictive customer insights.
If done right- this will drastically improve the customer experience and enable the contact centre to become a revenue generator.
How to Improve the CX? The Answer – Leverage Your Data
This really sets the tone for what we, collectively as the contact centre industry, have needed to do for a long time.
When we listen to the customer, they will tell us why they need/want, then it's up to us to determine the best way to deliver it, with the technologies we have at hand.
Today the leading-edge of innovation leverages data – the availability of realms of transactional data gives us the ability to extract the detailed market intelligence we have sorely missed until now.
This is the 'voice of the customer'. Contact centres are in a most unique position, each and every day, the data is refreshed and upgraded, in real time, providing us with customer points of view, commentary, complaints and accolades.
Properly used, they become our own ad hoc focus groups. They can even become a fully integrated customer research team, within fingertip reach with no need for industry analysts (Ha! A joke); we need just look at the data.
The question is: will we as an industry listen? And if we do, what will we do with this insight?
Used properly, we can transform the customer experience – elevating that experience to new levels – with the ability to propose solutions to the customer, in real time, relevant and useable solutions that have the highest probability of resolving the customer's specific issue(s) at hand.
All this more quickly, more precisely, and with greater customer satisfaction, ultimately delivering levels much higher than they have previously attained.
Such an approach will then drive increased customer loyalty (and NPS scores) and ultimately more sustainable revenue growth, all with the same tools we've collectively had on hand forever, but now they can be used more precisely to drive significantly improved results.
Reducing operating costs and driving more revenue. These objectives are no longer mutually exclusive. They can now be pursued simultaneously.
The biggest opportunity lies in transforming CX solutions from extracting operating efficiency towards the creation of a highly differentiated, customer experience platform.
Yet, keep in mind that leveraging the power of AI does not require that an interested organisation build all the technology themselves.
Achieving These Benefits Quickly, Efficiently, Effectively
Organisations can leverage third-party technologies being developed by best of breed companies. They should also explore working with emerging/innovative startups, universities and technology incubators along with academics.
Using this approach, an organisation can attain this desired end-state much more cost-effectively.
Steve Jobs stated it early in his tenure at Apple and proved the point with the disruptive products they brought to the market place.
More recently, Travis Kalanick did the same when founding Uber, as did Brian Chesky when founding Airbnb.
The key was that they all specifically focused on the customer experience, they each:
Saw the opportunity in serving an unserved or underserved need – before the market even knew it wanted it
Singularly drove home the need for simplification, while creating the human-centred approach to innovation and experiential design – where every touch point is engineered/designed to enhance the experience itself
Created comprehensive and industry-leading user experiences while inventing and continuously refining their intuitive user interfaces (UI)
Created new products/services that captured the market's zeitgeist
Transformed the product development approach… a poignant summarisation: "Innovation is Revolution, not Evolution"
This blog post has been re-published by kind permission of Enghouse Interactive – View the
Original Article
For more information about Enghouse Interactive - visit the
Enghouse Interactive Website