How do you build a loyal customer base? In these tough economic times, when customer loyalty is hard to win and harder still to maintain, customer service providers need to find new ways of reaching and engaging with consumers.  James Le Roth tells us how.
1. Make your existing customers feel loved
Keeping existing customers is much less expensive than winning new ones. It's a big mistake to focus so much on the costly business of persuading new customers to sign up that you forget all about keeping your existing customers happy.
Maintain regular contact with existing customers. Check that they continue to be happy with what they are being offered. Make sure they are aware of other products, services and opportunities available to them. Take every opportunity of asking, 'Is there anything else we can do for you?'
2. Live the customer experience
Put yourself in the customer's shoes. Whenever possible, use the products and services of the company you represent. If it's a food manufacturer, eat the yoghurt, if it's an auto manufacturer, drive the car.
3. Predict the future
Try to predict customers who might be considering leaving. Identify key customer behaviours that indicate dissatisfaction, such as a lowering of spend. Then be proactive, asking, 'I've noticed your spend is down. Is there a reason?' A timely, helpful and appropriate intervention at a critical moment could make all the difference.
Today's consumers are not shy in pushing providers into offering them better deals and moving on if they are not satisfied. Retention advisors should have all the information and authority they need to offer that extra something – whether it is an upgrade or a discount – that will convince callers to stay.
4. Fast-track complaints
Prioritise complaint handling, so issues are identified and dealt with quickly. Put your best people on the case, those with the best interpersonal skills, experience and brand knowledge. If circumstances require, assign a dedicated resource to a particular consumer or group of consumers, so callers always get through to the same advisor, building up trust.
Take ownership of every issue. Advisors should never say, 'Sorry, that's not my responsibility.' They should make certain that problems are resolved, even if it's not directly their responsibility. If a customer is calling about an erroneous bill, for instance, even if they are not involved in accounts, they should deal with the complaint, speak to the accounts department and keep on the case until the issue is satisfactorily settled.
5. Perfect the art of listening
Train advisors to really focus on what the caller is saying, so they listen out for clues in the tone and emotion of the voice and match their response accordingly, calming an angry caller, reassuring a worried one. They shouldn't jump in too soon or interrupt but let the caller have their say before clarifying any points or asking questions.
Encourage the use of positive statements. 'What I recommend is …', 'I completely understand …'. At the same time, pick up on negative signals. 'Maybe …', 'I'm not sure …' are danger signals and might indicate you risk losing a customer.
Believe it or not, your posture affects the way you come over to a caller. Sitting up straight makes advisors feel more businesslike and alert, so they sound more professional and efficient.
6. Mimic your customer's style
Telephone style should be adapted to the customer, so advisors bond with them more readily. Agents should paraphrase what customers say, using similar tone and language. If the customer is businesslike, they should respond appropriately. If he or she is more casually spoken, they can afford to be a little more informal in return.
Accents are a moot point. It's not normally a good thing to try to mimic a caller's accent. However, if, say, a company's customer base is mainly in the north, it might be practical for it to establish a contact centre in the region, so the manner of speaking is familiar. In general, soft regional tones are preferred.
7. Access all areas
Today's consumers love to communicate. Make sure you make two-way dialogue easy. Reduce the number of menus for inbound calls so they can get through easily. Increase the channels for contact, so they can get in touch, not only by telephone, but also by email, the web and sms.
Monitor chatrooms and web forums to find out what customers are saying. Their comments can give you early warning of impending issues. Better still, set up a forum which can be monitored and moderated from the contact centre.
8. Incentivise your advocates
Use super loyal customers to do your selling for you. Incentivise these advocates. Use their experiences to inform what you do and promote them in advertising and on websites.
They don't necessarily have to be rewarded with money-based incentives. Automotive customers, for instance, appreciate invitations to special owners' events and hi-tech consumers just love getting their hands on pre-launch products.
9. Get personal
Whatever you do, personalise it. Every campaign should be appropriate for each customer and every communication tailored to that individual. Call centres have the capacity to capture comprehensive information on customers, building up sophisticated profiles. The more information advisors have, the better their rapport with customers.
10. Remember the bottom line
Make sure you're getting value for money. Use segmentation to target your marketing, offering services and access points that are fitting for each customer, according to their annual spend or lifetime value. There's no profit in running a 'business class' programme for a 'no frills' customer.
---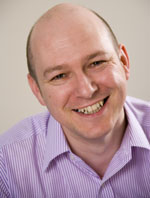 James Le Roth is contact centre director at Eclipse Marketing, a full-service marketing agency formed in 1988 by two experienced marketing professionals who still run the business today. Since then it has grown to become one of the UK's top 40 agencies. The agency's broad range of household-name clients, many of them who've worked with Eclipse for ten years or more, include Alpro soya, Honda, Panasonic, RBS, Toyota and Vauxhall.