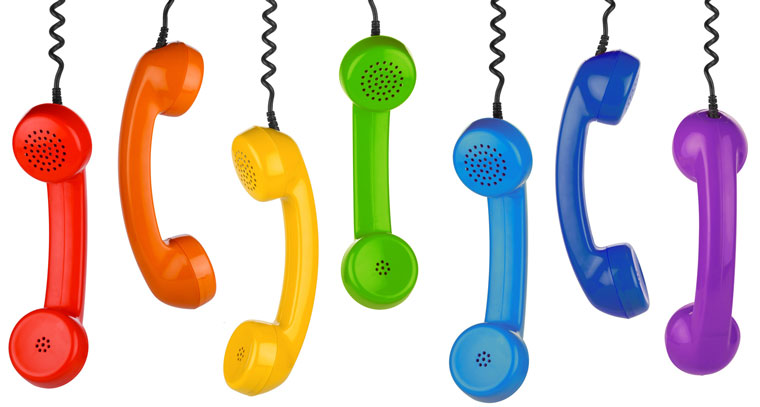 Prospecting a product is one of the basic principles in telemarketing or cold calling. So when opening a topic about cold-calling efficiency one must always bear in mind that one may be asked for a meeting to introduce this product or questioned about some very peculiar details of the services one sells.
And should your client be interested in making a deal, you must be able to answer questions like: Why call me before I have read your presentation? Why do you think I might be interested in your services? It seems that you sell something that has very little relevance to my business, doesn't it?
The cost of an in- or outbound call centre is quite high in Belarus, so it is only very big national (e.g. banks, food manufacturers) or international (mobile phone service providers, subscription businesses) companies that can afford to maintain and sustain such centres.
Most of them declare that they provide some very good call-center services for the local market, although public opinion, usually explicitly represented on forums, associates them with hacked databases of personal accounts or even bio data, product irrelevance, or company mismanagement, which considers accessibility as a sin rather than a virtue.
Quite enough has been said about the importance of any call centre in client-relations management. Moreover, companies are still consider the option hiring an outsourcing provider hesitantly and lacking in trust. The priority for any company's management is to seize the formula for turning cold calls into gold ones, and here I mean every call.
Moreover, not every company hiring or maintaining its own call centre has a good enough understanding of the current market status quo. This outcome is a result of total cost-saving policies and poor management of archives, where vital phone numbers or email addresses for subscription purposes have been long neglected and, as a result, lost.
The number of returning calls made be as many as half the total of calls made, in addition to call-back or incorrectly dialled calls. This pessimistic picture is not an infrequent case in recessions, but it is also a common case of outdated sources of information. So, every returning call is a signal that sales won't go as they should and you will have to spend hours of working time and involve additional resources to either find an existing client or contact or retain a new one.
These days it is also becoming common that people are reluctant to discuss business matters on the phone, so cold calling performed only by phone is considered by some managers as a reckless loss of money.
At the same time, one must be aware of the current situation when useless unprofessional and unprepared cold calling is performed alongside high-class well-trained call-centre staff. This at times, as learnt from experience, may result in hostility, abusive remarks and threats of further investigations against you and the company you represent.
Additionally, no matter how well you can refute your clients' objections that they have "no need' for whatever you offer, half of your success in cold calling will depend on effective decision-making processes in the company. For example, I once made around five calls to a company to talk about sales of recruitment services. It was the company's reputation and status that motivated my perseverance. However, the only response I got from them was an American-accented voicemail service generated every time I pressed the button to continue. When finally I reached their help-desk, an operator said that the team lead I was seeking was no longer on board, though in fact they had gone out for lunch. When I asked about the best way to get in touch later, the operator said that I myself could make the best decision about it. She never asked for my contact details or the purpose of the call, nor did she put me on hold until she found out who could help me in their company.
In fact, a secretarial clerk is always a hurdle in any attempt to get through to the person in charge, any caller's target person to talk to, so never be afraid to talk to them. At least this means your call will not be unanswered. Not infrequently, you will have to talk to several decision-makers, but this should cause no confusion, for this is a very common practice, especially in big companies, even if individually they have polar opinions on what is best for their company.
Despite the indisputable importance of keeping records, including contacts, details of communication or feedback notes, call-centre operators have rather poor skills of this kind. It may happen that the details of the unattended calls have not been archived, the operator left this job or there has been a PC crash with a virus. As a result, the company that might buy a product without much speculation will never have heard from you. This unhappy ending is a commonplace case when a client tries to reach a call centre but is left confused by the number of required automatic operations they have to perform. It is this dead-end that may result into a call never being initiated again.
Drawing from my own experience, here are several tips useful for those who do cold calling in an unstructured market with very little chance of following widely acknowledged examples of business communication.
1. Stay within reach. This means not only having someone immediately available for the customers you make your call to, it also means having your contact details (emails, phone numbers, postal addresses, Skype, messaging services or live-chats online services) publicly accessible.
2. An unstructured market cannot boast multidimensional cultivation by advanced services which are, of course, unavailable to low- and middle-level businesses. So, you may be rejected by those answering your calls or turning them into returning ones just because they do not know in fact the real purpose of cold calling or that this information cannot be found anywhere else.
3. Beware of having to make free presentations on the phone when this means you start to provide free consultations of what should be paid auxiliary services (e.g. details of price formation, in-depth analysis of vacancy profile, salary surveys for a certain vacancy etc.).
4. Unless you have a proper Customer Relations Management system in place, it is advised to keep careful records of all your calls in Excel format or simple C# databases.
5. You should carry out better time-management than usual, which means differentiating between making or attending to planned or returning calls rather than answering spontaneous questions of whether your services or goods are free of charge, or continuing to try to get through when communication has been fully blocked.
All this makes a very deep impression and gives further reason to think wider, deeper, broader and more constructively about making the most of cold calling rather than putting your clients on hold or not answering their questions right, which makes any service less and less attractive to return to later.
With thanks to Natallia Maaluf, Recruiter at First Consulting Company
Published On: 31st May 2016 - Last modified: 17th Jan 2017
Read more about - Archived Content
---