Exceed your customer expectations by delivering improved First Contact Resolution.
Thursday 23rd October 2014
In this webinar we look at how to improve one of the most widespread contact centre metrics – First Contact Resolution (FCR).
We will also be revealing an exclusive release of new consumer research which highlights the business benefits of delivering effective multichannel customer engagement.
Panellists
• Richard Farrell – Netcall
• Guest Speaker – To be announced shortly
• Jonty Pearce – Call Centre Helper

Topics discussed
• Latest research on First Contact Resolution
• How to measure FCR
• Reducing repeat contacts
• Call avoidance
• Identifying reasons for repeat calls
• Agent empowerment
• Customer satisfaction surveys
• Use of technology
• Top tips from the audience
Sponsored by Netcall.
This webinar is held at 1.00pm UK time, 2pm in Paris and South Africa and 8am in New York.
Topics Discussed
Latest research on First Contact Resolution
How to measure FCR
Reducing repeat contacts
Call avoidance
Identifying reasons for repeat calls
Agent empowerment
Customer satisfaction surveys
Use of technology
Top tips from the audience
Panellists

Richard Farrell
Netcall

Andrew Walker
The Warranty Group

Jonty Pearce
Call Centre Helper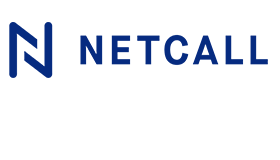 This webinar was brought to you by Call Centre Helper and is sponsored by Netcall