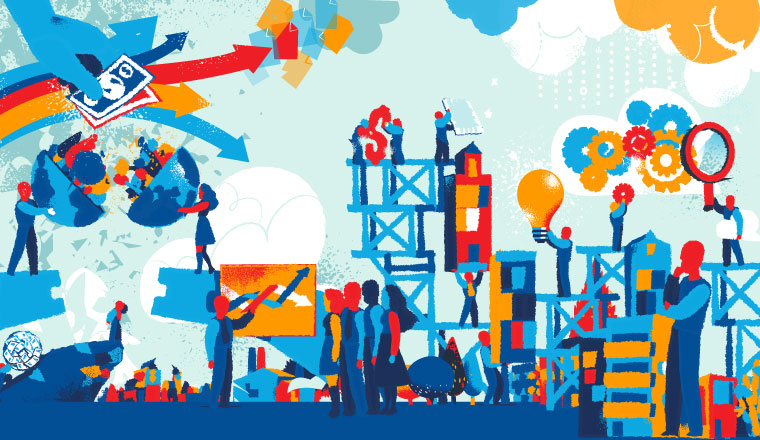 At this year's Enterprise Connect conference opening Genesys will debut a unified AppFoundry marketplace.
This platform will incorporate integrations for the entire Genesys portfolio, including the PureEngage, PureConnect and PureCloud platforms.
The Genesys AppFoundry now makes it simple for businesses to quickly receive value from the industry's highest calibre of cloud and on-premises customer experience solutions available in one comprehensive marketplace.
Thousands of Genesys customers across every vertical, including financial services, retail, hospitality, healthcare and more, are using at least one integration available on the AppFoundry.
Today, over 200 applications, integrations and services are listed in the AppFoundry, a 100 percent increase since mid-2016.
Leading partners include: Amazon Web Services, Aria Solutions, Avtex, eMite, AudioCodes, AVST, CafeX Communications, Call Journey, ConvergeOne, Jabra, Occam Networks, Plantronics, RedSky Technologies, SmartAction, Starfish Associates, and Vidyo.
The new AppFoundry gives all customers one interface to explore the ecosystem of pre-built integrations for the Genesys Customer Experience Platform.
With an innovative "one-click installation" capability, businesses can enable and configure a new integration in just 30 seconds, resulting in the fastest time-to-value yet.
"The new Genesys AppFoundry makes it easier than ever for businesses to rapidly benefit from new machine learning technologies," said Vasi Philomin, general manager of Machine Learning Language Services at Amazon Web Services.
"This latest innovation from Genesys brings the natural language capabilities of Amazon Lex to the customer engagement market in a very easy and consumable way."
"Now, businesses can simply activate Amazon Lex in their contact centre with just one click for an improved customer experience."
Genesys is rolling out this functionality with PureCloud first, which can now be installed and automatically configured on demand.
The company plans to add one-click purchasing for PureCloud by the end of this year. Genesys also expects to extend these capabilities to the rest of its portfolio, resulting in the same ease of integration for both the cloud-based and on-premises versions of PureEngage and PureConnect starting in the second half of 2018.
Adding the ability to auto-provision integrations across the breadth of the Genesys Customer Experience Platform will position the AppFoundry for significant growth.
In fact, the company anticipates adding nearly 40 percent more integrations in 2018, which is in line with analyst predictions.
According to Gartner, "By 2020, 60 percent of the software application providers that consume cloud platform services as part of their product offerings will also market, sell and provision their offerings through cloud platform marketplaces."
"Organisations need to be extremely agile to stay ahead of customer expectations today," said Merijn te Booij, chief marketing officer of Genesys.
"By creating one consistent ecosystem of applications for our Customer Experience Platform and leveraging the power of the cloud, we've accelerated the time-to-value."
"Our aim is to give all customers a simpler way to discover and rapidly deploy solutions that propel the standard of customer experience even higher."
Today, the AppFoundry comprises leading customer experience, employee engagement, and business optimisation solutions.
These solutions include specialised applications for customer relationship management (CRM), workload management, analytics, payment processing, marketing automation, digital, self-service, outbound, artificial intelligence, workforce optimisation, collaboration, and knowledge management.
To deliver the highest quality marketplace in the customer experience industry, partner integrations undergo a rigorous review by Genesys to ensure they meet its high standards of functionality and potential for customer value.
Customers can register interest in a potential integration concept even if it's not available for their Genesys product today. This gives customers more visibility into the latest customer experience innovations and provides partners with more insight into market demand.
The Genesys AppFoundry is backed by the company's DevFoundry, a development support community with nearly 1,000 active members — a 400 percent increase in less than two years.
The DevFoundry provides tools, services and best practices to enable developers to quickly build and bring to market new innovations for the Genesys Customer Experience Platform.
To find out more about Genesys, visit: www.genesys.com
---
---