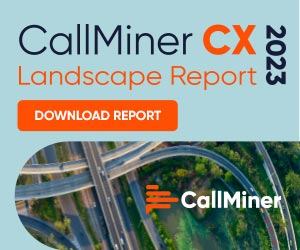 Call centres are on the front lines when it comes to ensuring customers have a great experience. Agents can make or break an organization's reputation by treating callers well or poorly. This critical capacity to influence perceptions is only intensified within the healthcare space.
Callers in this sector are not only customers, but patients in need of assistance and steady guidance to keep their health in check or resolve healthcare billing concerns.
Leveraging existing strategies to streamline your healthcare call centre's service and satisfy as many patients as possible can help bring more business through your doors.
While some sources swear by automation, AI and self-service solutions to smooth out bumps in the customer journey, others offer a host of interesting suggestions that can help your team open up new opportunities for improvement.
To learn what others in the industry are doing to better their patients' experiences through innovative call centre services, read on.
Best Practices for Optimizing Your Healthcare Call Centre Operations
Optimizing your healthcare call centre operations involves making improvements to both processes and technology. Here are a few best practices that will help you improve call centre efficiency and performance.
Leverage a Robust Customer Relationship Management Platform
Customer relationship management (CRM) solutions help to unify all of the processes involved in keeping up with your customers. Healthcare organizations of all types will find a wealth of options available to do this through a sector-specific lens.
Simply equipping your call centre agents with the kind of information about staff members they need to meaningfully address patient concerns can make a major difference in the overall patient experience.
Adopt Cloud-Based Service Strategies
Moving your call centre's operations to the cloud may seem like a herculean effort. However, there is immense business value to be derived from such a move, including lower operating costs and access to more powerful data assessment infrastructure.
Having at your disposal all of the tools needed to perform strategic analytics on call-related data at scale could make it possible for your company to identify better ways to serve patients and protect their interests. Simply moving some of your operations to the cloud affords you this opportunity.
Pay Attention to Compliance Concerns
Compliance in the healthcare sector is no small concern – fines for noncompliance can be exorbitant and the blow to your organization's reputation can prove catastrophic in the long run should any issues in this arena arise.
Ensuring all members of your staff, especially your call centre agents, are well-versed on HIPAA procedures and other legal necessities can help to keep your company out of hot water and avoid negative press that could otherwise jeopardize your patient relations.
Calculate and Track the Right KPIs
The call centre KPIs you choose to track do more than describe your team's performance in a manner easily assessed from a central dashboard. Each and every KPI you use predefines your team's focus and priorities.
Some sources suggest you track metrics such as patient satisfaction rate—a perfect option for improving patient satisfaction over time. Others touch on the importance of measuring average handle time and more.
One thing is for sure, you will need to track appropriate KPIs to gain an understanding of your current successes as well as the areas in which you may be able to improve.
Implement Self-Service Solutions
The humble FAQ or list of frequently asked questions is an often overlooked option for fleshing out your patient support system, but it is far more powerful than most would believe.
A simple FAQ portal can dramatically improve patient satisfaction and experience, while diminishing the number of calls your call centre agents receive and handle on a regular basis.
It should come as no major surprise that a Forrester review found FAQs to outstrip even call centres as the most preferred service option among customers.
Prioritize EHR Integrations
A CRM with no access to patients' electronic health records (EHR) cannot truly empower your call centre's agents to provide prompt and accurate assistance to callers within reasonable amounts of time.
This tie-in forms the basis of additional features such as scheduling appointments with familiar practitioners and sorting out health history concerns that would otherwise be beyond the agent's knowledge.
Healthcare Call Centres Benefit From Better Technology and Processes
To improve your healthcare call centre, you will need to be open to trying new things and adopting novel strategies. As patient interests and expectations change and evolve, the importance of grounding your call centre agents' actions in reason, legal consideration and repeatable accuracy can make a world of difference.
This blog post has been re-published by kind permission of CallMiner – View the
Original Article
For more information about CallMiner - visit the
CallMiner Website