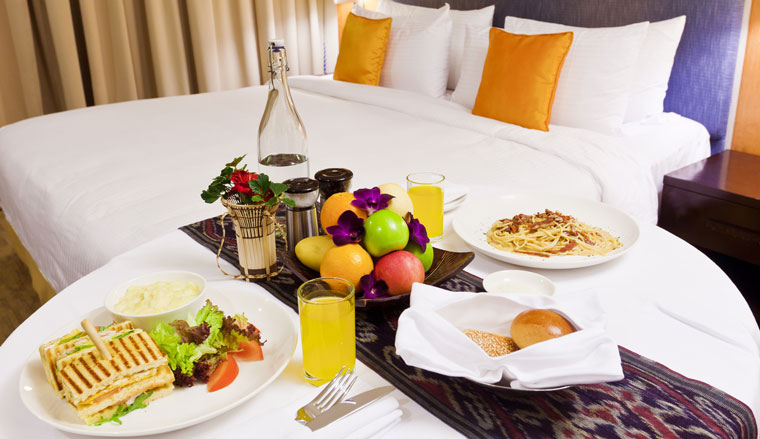 NewVoiceMedia, a leading global provider of cloud technology that helps businesses sell more, serve better and grow faster, today announced that HotelREZ Hotels & Resorts is using ContactWorld for Service to enhance its customer experience.
HotelREZ signed an agreement with NewVoiceMedia for ContactWorld following deployment of Salesforce, to power its voice reservation service, TelREZ. NewVoiceMedia's cloud customer contact solution integrates seamlessly with Salesforce to ensure all customer interactions are tracked and service levels measured, providing HotelREZ with communications that are complementary to its Salesforce system. The company selected ContactWorld for its rich functionality and flexibility in order to offer the best possible customer experience and help the ongoing automation of its internal processes.
The service team now benefits from immediate access to a customer's entire history of interactions and inbound calls are intelligently managed and routed, ensuring callers are connected to the most appropriate agent – improving handling time and customer satisfaction. With a true cloud environment, NewVoiceMedia also offers the company a flexible platform for growth and reduced capital investments.
Furthermore, agents can log into the same system wherever they are, as all they need is a phone and internet connection, meaning they can work from multiple locations. The platform offers a real-time window into the entire contact centre operation, so agents can be easily managed, and customisable, rich reports allow the company to expose where improvement opportunities exist.
Security of customer data is also of critical importance to the company, and as such, NewVoiceMedia was the first cloud contact centre provider to be ISO27001 certified and achieve 1 PCI-DSS compliance; providing the equivalent level of security as banks and is regularly audited to maintain compliance.
Josef Lapka, Executive Director of Business Operations at HotelREZ comments, "With NewVoiceMedia's ContactWorld solution we can ensure we always offer the best possible call quality, and thanks to its Salesforce integration, TelREZ customers will benefit from a full overview of key performance indicators such as call times, individual agent performance, and most importantly, conversion. We're also able to run more proactive marketing and call campaigns now, and enhanced security features ensure that PCI compliance is maintained at all times, and customer information remains safe".
TelREZ by HotelREZ is an established hotel call centre solution offering a personal and flexible service including after-hours and overflow support. All calls are answered promptly by a team of highly trained, multi-lingual staff, with an extensive knowledge of the hotels the company represents.
HotelREZ Hotels & Resorts is one of the world's largest companies dedicated to marketing and connecting independent hotels to the Global Distribution Systems (GDS) used by travel agents and corporate bookers; as well as the leading travel websites, the hotel's own website and the HotelREZ call centre, all via one login to one system.
For more information about NewVoiceMedia, visit www.newvoicemedia.com
Published On: 14th Jul 2016 - Last modified: 25th Sep 2019
Read more about - Archived Content
---