Irritated by a disruptive employee? Below Gwenllian Williams offers advice on how to deal with a team member that undermines your leadership and distracts co-workers, with managing and coaching tips to prevent similar situations arising in the future.

Having a "problem person" on your team isn't particularly pleasant, but rest assured you're dealing with an issue that affects every team leader in every call centre at some point in their career.
In one call centre I worked with, a team leader became so demoralised by the attitude of a disruptive team member she cried before team meetings. She felt fearful of the team member and humiliated by the fact that the team saw her failing to manage the issue.
A wise man once told me: "trouble walks into a team on two legs", and how right he was.
Typical behaviours of disruptive team members include:
Creating cliques and stirring up trouble amoung the staff.
Undermining the team leader behind their back while playing innocent
Being constantly negative – especially about change – and infecting the team with dissatisfaction and resentment
Not working as hard and expecting others to pick up the slack
Arriving back persistently late from breaks
Taking excessive leave through the camouflage of sickness leave
Team leaders often try to avoid these issues for fear of creating more dispute. But ignoring a situation is a watertight guarantee for making things worse.
But it doesn't have to be like this. Early intervention and consistent management towards acceptable team behaviour will get results.
No one is saying it will be a pleasant phase in leading a team. Disruptive people who find their bad behaviour disrupted often get worse before they get better.
Analyse the situation
So, what can you do? The first step is to be clear about the issue and the changes you want to see. Use the following questions to analyse the situation:
What team behaviours do you expect to see in your team members – for instance, pulling together, respect, putting the customer first?
What are the positive behaviours you see in the disruptive team member? This question may seem counter-intuitive, but is essential to later stages.
What are the negative behaviours you've observed?
What is the effect on other team members?
What changes in behaviour are required?
Having completed your analysis, you're now ready to address the issue. You may be so frustrated that your inclination is to go in hard and assert your position, but it's best to start with a firm discussion and then escalate only if necessary.
Start planning your feedback
Set up a feedback session with your disruptive team member. Arrange for the meeting to be in a private room away from the team, with no interruptions. It's important that you feel fully in control of the situation.
Preparation is essential for your confidence, your sense of control and reaching the conclusion you want. Prepare for the feedback session by setting aside some time for yourself and working through the following:
Your opening line. Make this a clear statement of why you have called the meeting and what you want to cover.
The positives that you see in the person. You may find it hard, but have two positive statements to make about the person.
The changes you want to see. Make these descriptive and positive. For example, use "talk to me about issues before you talk to the rest of the team" rather than "don't wind up the team by moaning behind my back".
Your responses to push back. Think of all the excuses and rebuttals you might get from the person and have a clear, positive statement to counteract them. For example, if faced with: "you are in meetings so I can't discuss things with you", respond with "I know, as team leader, I have to attend meetings, but I see everyone in the team every day. So I am asking you to wait a short while to speak to me before complaining to the rest of the team. Then we can sort things out positively".
Accelerated change feedback
Having planned, you're ready to run the meeting. Try to visualise a positive response from the disruptive person as this will help reduce the risk of conflict. It will mean you using positive language as much as possible in the meeting.
Essentially, you'll be coaching the person into changing rather than criticising them into stopping a behaviour. Below is a list of things you may want to happen and the kind of phrases you can use to achieve those outcomes:
Desired outcome Appropriate phrase
State a positive about the person
"There have been a number of changes in the call centre and you're very good at identifying the problems caused by these changes."
State how to be better
"Next time there is a change, it would be better if you discussed it with me before the team. Then we can talk it through and agree on what is going to happen."
State the benefit
"By discussing the changes with me first, you'll appear far more positive and your experience will be noticed. This will help the team and ensure that you and I work well together."
Get agreement
"Can we agree that, in future, you'll come to me about any concerns before you mention them to the team?"
If all else fails, go for direct feedback
Most people respond well to this approach as it avoids them feeling criticised. However, there are always the awkward types who will continue to be uncooperative in their behaviour even after feedback. In these circumstances, you need to take a tougher stance. This will mean making a very clear statement of the issue and the change you require, such as indicated below:
| | |
| --- | --- |
| Desired outcome | Appropriate phrase |
| State the situation | "I spoke to you two weeks ago and asked you to discuss your concerns with me before complaining to the team. Three times since then you have criticised my decisions to the team. I know this because team members have come to me with unfounded concerns having had a conversation with you." |
| State the consequence | "Complaining behind my back creates negativity in the team and creates a management problem for me." |
| State the change | "In future I expect you to discuss your concerns with me, as we agreed." |
| Check understanding | "Are you clear about what I want you to do?" |
| Get commitment | "Are we agreed that you'll come to me with concerns and not the team?" |
Other things to remember
As a final aside, when you have a difficult team member, keep detailed records of any feedback meetings. A written record of meetings is a strength if the situation escalates.
Also, if you are facing persistent issues, bring in an HR heavyweight. They will advise you on managing the situation.
Finally, if you do get positive change and then find the person is reverting to old habits, address the issue immediately and firmly.
---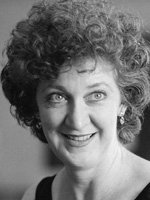 Gwenllian Williams is a director of deWinton-Williams Business Consulting Tel: +44 20 7372 4997 Website: www.dewinton-williams.com