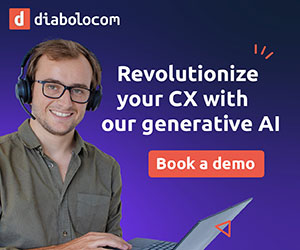 In the modern British business landscape, effective outreach isn't just a function—it's pivotal for dynamic business growth.
Connecting swiftly with a prospective client or an existing customer is crucial. Yet, amidst the digital evolution and tightening regulatory landscapes, including measures from Ofcom and the ICO, UK companies face mounting challenges, especially those reliant on direct customer engagement methods.
Understanding the UK's Evolving Regulatory Context: A Paradigm Shift for Companies
Navigating Outreach Obstacles in the UK
Regulations and Their Impact on UK Business Communication Dynamics
1. Understanding the UK's Evolving Regulatory Context: A Paradigm Shift for Companies
Recent regulatory transformations and their implications: Post-Brexit Britain is experiencing adjustments in business communication regulations, with a keen focus on enhancing customer protection against excessive solicitations.
The ICO, responsible for enforcing data protection regulations, has been stringent in ensuring that personal data is used appropriately, and that unsolicited communications do not breach individual rights.
Together with Ofcom's guidelines concerning unsolicited calls, the UK is ensuring ethical outreach practices, mandating specific timings and the nature of communication to prevent consumer overwhelm.
These regulatory strides underscore the importance of protecting consumers from incessant marketing efforts. For UK businesses, this means a paradigm shift, highlighting communication quality over sheer volume.
2. Navigating Outreach Obstacles in the UK
Achieving exemplary contact rates in a society persistently bombarded by information remains challenging.
Detriments like missed calls, saturated networks, or misaligned outreach strategies can hamper contact efficiency.
Thus, businesses must emphasise meaningful, quality-driven calls over numerous attempts, ensuring a memorable Customer Experience.
3. Regulations and Their Impact on UK Business Communication Dynamics
The UK's evolving regulations necessitate several strategic shifts, including:
Optimal Timing: Leveraging CRM data to determine peak engagement times, ensuring maximum outreach efficacy.
Meticulous Outreach Planning: Campaigns must focus on effectiveness rather than volume. Every call should be intentional and impactful.
Automation Reliance: In this context, tech-driven solutions like answering machine detection become invaluable. By honing in on real-time communication and innovative automated campaigns, companies can bolster their success metrics.
Harnessing Advanced Tech Models: Adopting sophisticated technology models ensures compliance with Ofcom, ICO guidelines, and other regulatory bodies, enabling companies to remain agile, innovative, and consumer-centric.
Empowering Outreach with Modern Tech Tools
Advanced tools like Customer Relationship Management (CRM) systems and automated assistance platforms prove pivotal in redefining outreach.
Coupling Telephony With IT, driven by CRM insights and innovations like Diabolocom's answering machine detection, businesses can ensure only the most promising numbers are dialled during an outbound call drive.
Data-Driven Insights with Monitoring Tools
Employing monitoring tools, such as digital dashboards, UK businesses can assess agent performance, ensuring consistent outreach efficacy.
Analysing metrics like call response rates, average handling times, and customer feedback post-call, companies can pinpoint strengths and improvement areas, driving their outreach strategies forward.
Revolutionizing Outbound Calls with AMD Technology
To stay at the forefront, Diabolocom has crafted Features to optimize database use, ensuring compliance with UK regulations including ICO Guidelines.
With capabilities like setting call frequency limits or defining ideal outreach timings, businesses can fine-tune their approach.
Furthermore, the Auto-Answering Machine ( AMD) detection feature discerns if the call reaches a real person or voicemail, streamlining progressive outreach campaigns.
In conclusion, outreach in the UK extends beyond mere access; it moulds the customer journey in a rapidly-evolving digital age. It reflects not only how companies engage but also how they resonate with their audience.
As businesses embrace cutting-edge tools and adapt to the UK's regulatory landscape, including adhering to ICO's stipulations, they don't just conform—they set the benchmark in delivering unparalleled consumer experiences.
Disclaimer : For informational purposes only; seek professional legal advice.
This blog post has been re-published by kind permission of Diabolocom – View the
Original Article
For more information about Diabolocom - visit the
Diabolocom Website