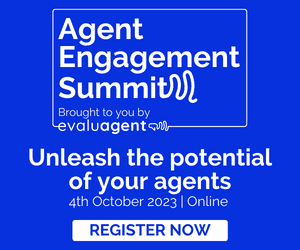 Want to help your teams develop more than just their call-handling skills? Introducing a self-development programme could be the answer.
What Is a Self-Development Programme?
A self-development programme focuses on cultivating individual self-growth and improving employee mindset.
It moves away from a strict focus on sales and contact centre work itself, placing employee welfare at the heart of development.
A Self-Development Programme in Action
Sophie Dorrell, Business Change Manager at Interact CC, and 'Change Maker' Award Winner at the UK National Contact Centre Awards 2022, explains their self-development programme.
How the Programme Works
Before our employees go on the course, they enter a 6-week pre-course where our dedicated development team provide one-to-one self-growth sessions.
This helps them to identify areas for improvement and subsequently create a bespoke approach to prepare each individual for the main course.
The course itself then covers topics including Self-Growth and Communication before moving on to Leadership and Success.
At the end of the course, the "class" create a project that they feel will benefit the business, which is then presented to the senior leadership team. Subsequently, they become the project team that implements that change – with the help of the wider team.
The Benefits of Our Self-Development Programme
The growth of these employees is the best advertising we have for the programme.
85% of the employees that have gone through the programme have either been promoted or moved into a support role that has suited them better, and already the differences are being felt.
If you are looking for some more information on staff wellbeing and engagement, read these articles next: