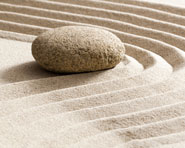 Mplsystems highlight the drivers of CCaaS and the benefits it could bring over a traditional premises-based contact centre platform.
Traditionally in the call centre and customer service space, technology solutions were purchased and owned by the organisation and installed on their office site, giving them full control and ownership of their platform.
However, as communications technology embraced Internet Protocol (IP), contact centre platforms started to consolidate from multiple premises locations to single data centre or service provider locations.
This more recent Contact Centre as a Service (CCaaS) evolution, which started in the mid to late 2000s, embraces data centre deployments of technology, but is offered as a utility licence for which organisations subscribe to services and pay on a monthly basis in place of owning any contact centre infrastructure or right to use licences.
1. Cost savings
One of the key drivers behind the growth of CCaaS is the switch for the organisation from capital expenditure (capex) to operating expenditure (opex).
Those businesses that still operate traditional premises-based platforms would have invested large amounts of money in procuring the technology and then face further high cost when needing to upgrade their system.
CCaaS allows organisations to avoid the big upfront investment costs by paying month by month, making it cost effective for smaller contact centres who do not have the capital expenditure for an on-premises solution.
Alongside this, shifting from a capex purchase model to an opex purchase model can make replacing the system more affordable than doing an upgrade.
2. Scalability, flexibility and price elasticity
When procuring a premises-based solution, the business is then tied to the functionality and ends up either paying for lots of extra functionality they do not need or not being able to add further functionality that they require as their business changes.
With a CCaaS model, the business is given a degree of flexibility that allows them to increase licence count or add or take away certain functionality if and when needed.
For example, if a contact centre's head count is largely impacted by seasonality, it is able to adjust licence numbers on a monthly basis, therefore only ever paying for what they require.
If the organisation is running a new campaign or would like to trial a new feature of the contact centre platform, they are able to trial this without investing large amounts of money upfront due to the flexibility of monthly licences.
3. Rapid deployment and support
Whilst traditional, premises-based contact centre platforms often take a lot of planning, resource and time, deployment times for CCaaS solutions, including environments requiring customisation, typically are much shorter than those for premises-based deployments or major upgrades.
This fast deployment comes as a result of no expensive, large-scale hardware needing to be ordered, delivered and implemented at the customer site, as well as the simplicity of setting up new user licences via the cloud.
From a support perspective, a CCaaS model allows the internal IT team to focus on the businesses core infrastructure support, whilst the contact centre platform is managed by an outsourced supplier.
The growth in CCaaS has been highlighted by Gartner and their first ever Magic Quadrant released for Contact Centre as a Service, Western Europe:
"The CCaaS market in Western Europe is maturing such that IT leaders and customer service organisations have a range of competitive offers to consider in place of more traditional, premises-based contact centre infrastructure."
Click here to read the report
Published On: 25th Nov 2015 - Last modified: 18th Dec 2018
Read more about - Archived Content, IFS
---