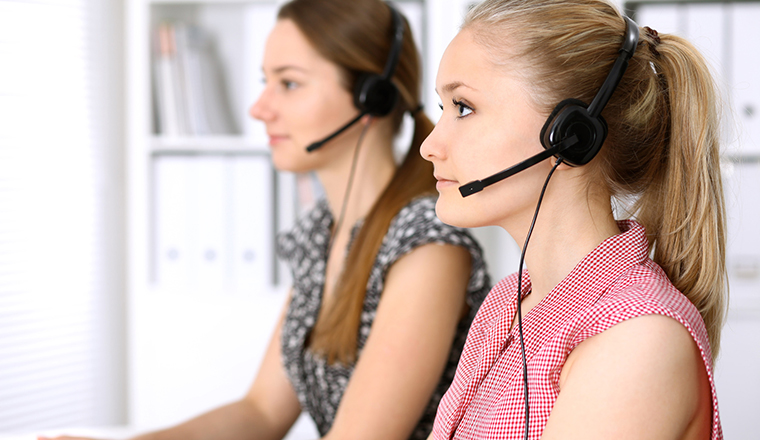 Does your business step up its customer service game once the festive season arrives, or are you on top form all year round?
New research conducted by virtual assistant provider ava has revealed exactly when the British public start planning for Christmas, and the results may persuade you to ramp up your customer service offering earlier than you'd planned.
More than one in four consumers (28%) admit that they start thinking about Christmas in September/October.
There was a definite gender divide in the results, with women stating that they preferred to start their preparations earlier in the year. 35% selected September to October, compared to just 20% of men.
The results also revealed a generational gap, where older age groups showed themselves to be better prepared compared to younger people. 38% of 18 to 24-year-olds selected November to December, whereas a huge average of 40% of people aged 24 to 54 chose September to October.
The survey highlighted the point that businesses really can't afford to leave it too late to prepare for the busy festive season.
Following on from the research, ava has picked the brains of a number of business experts to get their take on how you can make sure your customer service is always the very best it can be.
Graham L Morgan, business consultant from Business Doctors, gives his tips for maintaining consistently high levels of customer service: "Understand trends from the past few years. Look at the spikes and troughs and ensure that team members are prepared to correctly handle busy periods. Even a single day when customers experience poor service can have lasting consequences, especially given the impact social media has in steering perceptions.
"Anticipate problems and have contingency plans to go above and beyond for customers. Snow is an obvious one, but heat and, of course, floods can also impact on customer service. You will stand out if you don't treat extreme circumstances as a reason to break your continuity of service."
Lucie Greenwood, Sales Manager at ava, commented on the importance of ensuring your business is as accessible in June as it is in December: "While our research has shown that the majority of people will prepare for the festive season close to the time, businesses really can't afford to be slack in other months. It's all about building up that customer loyalty; if people are treated well by your business, then they are more likely to remember you when the time for buying Christmas presents arrives. On the other hand, if they have a negative experience then they may actively choose to avoid you. It's much easier to retain loyal customers than it is to attract new ones, so it's certainly worth putting the effort in."
David Glassman, author of upcoming book 'The 99 Essential Business Questions', recommends four simple ways to maintain high standards all year round:
Think that customers transact, but clients have relationships. Focus on building relationships.
Ask clients what they are thinking about for the future. Work on those together, in partnership.
Show love for your clients by surprising them with ideas that they might find useful.
Have relationships on at least three levels between your company and the client's. Think richness of relationship as well as reach.
Published On: 23rd Sep 2016 - Last modified: 22nd Mar 2017
Read more about - Archived Content
---