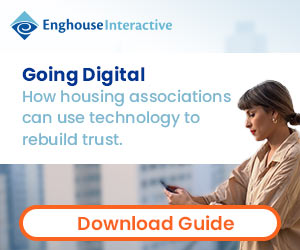 Helen Billingham of Enghouse Interactive discusses the importance of mapping the customer experience – especially when adding a new channel to the contact centre. 
Recent research from ContactBabel has uncovered that traditional telephony-based interactions are on the decline. The analyst's recent "The Inner Circle Guide to Omnichannel" report looked at the proportion of UK contact centre inbound interactions by channel since 2006, with predictions shown until the end of 2021.
One of the headline findings was that the percentage of interactions made by telephone was anticipated to fall from 90 percent in 2006 to a projected 62.2 percent by 2021.
This is certainly part of an ongoing trend. As the report highlights: "Non-telephony communication accounts for over one third of inbound interactions in UK contact centres, showing that the capability to handle both voice and non-voice communication effectively is vital for the industry: hence, omnichannel."
With the share of the population using smartphones on the up and up, the power in consumers' pockets is growing all the time. People are more willing and eager to self-serve than ever. The ability to interact through new digital channels is increasing year on year. Artificial Intelligence and robotic technology are being used much more extensively within the contact centre.
Despite all of this, however, businesses should be wary of the knee-jerk reaction of simply adding multiple new digital modes of interaction to their customer engagement mix. After all, despite the move away from traditional modes of engagement, the Contact Babel report does indicate that even in 2021, telephone and email together are expected to account for 81.5% of all contact centre inbound interactions.
In short, businesses need to find a balance. After all, customers are not in general looking purely to be able to make use of multiple interaction modes. What they are looking for, above all, is an effortless customer experience – not necessarily outstanding customer service, just good, solid consistent quality service through whatever channel they choose to interact. But how can organisations best deliver that effortless customer experience?
Ultimately, it comes down to thinking clearly about the customer journey and what combination of approaches works best for their business. That means developing a digital by design approach rather than being pushed into a digital by default one.
To do this effectively, organisations need to think about segmenting their customers into different groups and then focusing on working out what channels are best suited for this type of customer on these kinds of devices doing these kinds of interactions. They need to consider: what is going to give each customer type the fastest journey time, with the least amount of effort and the highest degree of reliability and then work back from that.
Too often in the past, we have seen instances of businesses simply layering in new digital channels for the sake of layering them in. Sometimes, they just have a misguided belief that they have got to have the capability merely because one of their competitors has it but, in such cases, because they are driven by quantity of channels, they generally fail to maintain the quality and consistency of the service they offer across all of them.
Instead, the priority should always be to get the backbone customer interaction channels working to a high standard – those channels should always include voice and email, but they may also encompass webchat, web self-service, and capability within their own applications, for example.
It's also critically important that as new channels are brought on stream, they are fully integrated to ensure that the customer gets a seamless experience, whatever channel they are interacting over. Otherwise, the business will run the risk of building customer frustration rather than customer satisfaction.
The classic example of the former is when the customer starts the interaction with the business on the web by typing in detailed information about themselves and the query they have. The interaction then fails and they have to resort to calling the contact centre directly, only to be asked straight away for the same information. All the effort they have made, all the time they have taken filling in details of themselves and their problem online, all that contextual information has been lost – and the customer is effectively back to square one.
Instead, organisations should be looking to ensure that by fully integrating all their channels, they are able to capture all the necessary context and present it to the customer service representative (CSR) at the point of interaction.
In an ideal world, they should be able to see all in one place all the emails that the customer has sent, the webpages that they have visited, what they have filled in and where they got stuck and scope out how they have moved from one interaction mode to another.
All of this is key and is another clear indication that while technology is powerful and liberating when deployed correctly, simply adding it into the customer service mix for its own sake will have little or no value. Businesses instead need to get back to basics, ensure they are putting in place a truly digital by design approach and make certain they are doing due diligence on working out what their customers really want and mapping the customer journey correctly up front, before then layering in the additional channels that they think are really going to add value.
There is no doubt we are living in an omnichannel world and businesses need to be aware of this, but if they are to get the most from these new interaction channels, they need to understand what their customers are looking for from their engagement process and the way they want to interact before they even start the implementation process.
For more information about Enghouse Interactive - visit the
Enghouse Interactive Website