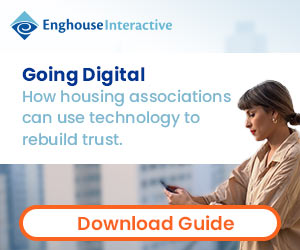 Jeremy Payne assesses the traditional ways of measuring success in the contact centre and suggests how relevant metrics can be updated. 
Too many customer-facing businesses today are still wedded to traditional ways of measuring success, using such metrics as Average Handling Time (AHT) and the number of calls each agent manages to process during the day. Achieving good results with these metrics may help deliver a short-term boost to the bottom line but it fails to understand or address the emotional element of the engagement, and it is also ultimately a very one-dimensional way of looking at the problem.
If you flip back in time, many contact centres were stuck in a mindset based around driving through operational efficiencies. They concentrated almost exclusively on measures like AHT, and the commission agents earned was often specifically linked to their ability to deliver in that regard.
Traditional Approaches
AHT appeared to make sense in world where most customers interacted with the contact centre on a landline phone between the hours of 9am and 5pm on a weekday, but even then, it was effectively rewarding the wrong kind of behaviour. Customers who interact over the phone want to engage with agents who understand their needs and will do their best to resolve their problem in one interaction rather than simply looking to keep call time to a minimum.
This kind of approach to measuring performance and quality within the contact centre might appear to be very 'old school' today but if you think it has passed into history with the emergence of the new digital age, you might wish to think again.
In fact, as businesses push more and more interactions through automated channels, there is a natural inclination for them to want to measure the 'ones and noughts': how long did this take? how many people did we process this hour? what channels did they come through?
All of this is often tracked simply because it can be – and that inevitably promotes a 'nuts and bolts' factual approach to contact centre measurement. The focus is typically on resolving the customer interaction quickly and efficiently.  The emotional element of any interaction is just as important to measure and has just as much, if not more, influence on long-term customer loyalty, and yet it is frequently ignored.
It should not be. After each interaction, any business needs to ask itself questions like: How hard did we make the customer work? Did they feel good about us afterwards? Did we treat them respectfully and professionally? Part of that is of course about delivering a personalised service, using data available from CRM systems to be knowledgeable about each customer's requirements and to understand and anticipate their needs.
Emotional Empowerment
In order to drive long-term loyalty, businesses also need to empower their customers. That is typically done in an interaction sense by using the customer's preferred method of contact and guiding them to resolve their own issues. Today, when passengers arrive at an airport to catch their flight, for example, they will often find that the airline has empowered them to check in online or by using an app on their phone.
Businesses also need to think about empowering their employees of course – something that will be key in reducing customer and staff churn. Management consulting firm McKinsey describes a phenomenon known as 'moments of truth': "those few interactions (for instance, a lost credit card, a cancelled flight, a damaged piece of clothing, or investment advice) when customers invest a high amount of emotional energy in the outcome."
During these "moments of truth", there is probably nothing as frustrating for the employee than to be disempowered: knowing that it might be the right thing morally for them to refund the customer for an error or poor customer service, for example, but being prevented from doing so by a company policy that prevents them from giving money back.
Instead, not least to build staff morale and engagement, businesses need to look at ways in which, at these "moments of truth", in particular, they can empower their employees to go the extra mile and do all they can to retain customers and drive up lifetime value.  It's a logical step to take because emotion drives human behaviour and that behaviour will ultimately in turn drive the future revenue and profitability of the business itself.
Going beyond simple, straightforward metrics like AHT is challenging for businesses of course, but it can deliver hugely positive results. Part of it is around delivering a more multidimensional approach to technology to go beyond the nuts and bolts and get a true sense of what is really happening in the interaction.
If the organisation simply records calls in the contact centre and the agent gives the customer incorrect information, that agent may well be deemed to have made a mistake. If, however, screen recording is added, the visual dimension comes into play.
The business can see that the incorrect information was actually provided to the agent on the screen they were using to support the interaction. Immediately, the whole perspective on the call has changed.  Factor in the latest real-time speech analytics solutions beyond that, and the business can start to go even further. By continuously monitoring conversations businesses can measure stress levels, script clarity, over-talking and raised voices, effectively taking the emotional temperature of any interaction and providing agents and supervisors with the information they need to quickly adjust the tone and calm down potentially difficult situations.
It is a clear illustration that, for any contact centre, straightforward metrics around the speed of interaction or the operational efficiency of the whole process are increasingly outmoded. Businesses need to become more emotionally intelligent and they need to find ways of better understanding their customers and tailoring the way they engage with them accordingly.
In the long term, sensitivity to this emotional element of every engagement will be key in ensuring that the organisation's brand health and satisfaction remains high. And that in turn will drive transaction volume and revenue. The way the success of customer engagement is measured is changing fast and businesses need to quickly get up to speed with the new environment if they don't want to get left behind.
Thanks to Jeremy Payne at Enghouse Interactive