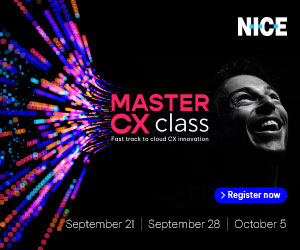 NICE has announced it has been recognised as a Leader in the 2022 Gartner "Magic Quadrant for Robotic Process Automation" research report.
NICE was one of 16 vendors evaluated in this report and placed in the Leaders quadrant for the Ability to Execute and Completeness of Vision. This is the first time NICE has been named a Leader in this Magic Quadrant for RPA.
According to Gartner, "Robotic process automation remains a popular software market for improving operational efficiency with tactical automation most often happening via screen scraping.
This Magic Quadrant evaluates 15 enterprise RPA vendors to help you make the best choice for your organisation's task automation needs."
NICE Robotic Process Automation offers a full spectrum of automation solutions from a single platform with a combination of attended, unattended, and cognitive automation which NICE believes streamlines processes, eliminates errors, and frees employees to focus on high-value tasks.
NICE also offers NEVA (NICE Employee Virtual Attendant), which NICE considers to be the first and most advanced employee virtual attendant bot in the global market.
Barry Cooper, President, NICE Workforce and Customer Experience at NICE: "We are very pleased to be recognised by Gartner as a Leader in the Magic Quadrant for RPA, which we believe reflects our commitment to creating a more frictionless customer experience.
Today's digital consumers expect more efficient and personalised services than ever before, and only organisations who use digital and AI capabilities, like RPA, to keep up with these growing, sophisticated consumer demands will continue to lead into the future."
For more information about NICE - visit the
NICE Website