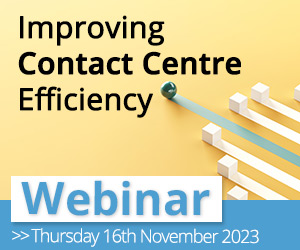 NICE inContact has been named as the market leader in the Omdia Decision Matrix.
The contact centre technology provider ranked #1 overall in the technology assessment, execution assessment and market impact ratings for their cloud solution.
The Omdia Decision Matrix reviews prominent cloud contact centre providers with emphasis on the ability of vendors to handle multichannel customer interactions and connect data through analytics.
It compares solutions based on the strength of their technology platforms, the views of their customers, and the impact that each company has in the marketplace.
NICE inContact ranks as the market leader, receiving the highest total score among competitors across the technology, execution and market impact assessments.
The company is recognized by Omdia for its large installed base of cloud contact centre customers of all sizes, strong global partnerships, and high growth for its cloud solutions.
According to the report, NICE inContact "scores very highly in the area of technology and is well regarded by its customers", based on the customer survey Omdia used in the measurement of company execution.
"Among all companies evaluated, NICE inContact stood out for consistently high scores in all aspects of our overall assessment," said Ken Landoline, Principal Analyst, Omdia Customer Engagement.
"Notably, NICE inContact received high scores across the board from customers as well as broad awareness in our survey of end-user organizations."
"Customers gave the company a 9 or 10 rating in criteria including multichannel innovation, ease of integration, usability, deployment time, professional services and others."
"We are pleased to receive this prestigious validation of our continuous innovation and growth in the contact centre industry," said Paul Jarman, NICE inContact CEO.
"As the leader in cloud contact centre, we are continually expanding and innovating our CXone cloud customer experience platform to meet the needs of our customers as their business evolves, enabling organizations of all sizes to deliver exceptional customer experiences, improve operations and achieve their business goals."
The Omdia Decision Matrix highlighted several of the company's strengths, noting: "NICE inContact achieved the maximum ratings in the areas of capabilities, interoperability, reliability and scalability, administration and monitoring, product maturity, security, and solution breadth and depth."
To download a copy of the report, click here.
For more information about NICE inContact's cloud contact centre solutions, visit www.niceincontact.com