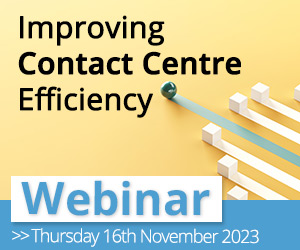 NICE has announced that it has been recognised as the Technology Leader in the Quadrant Knowledge Solutions 2022 SPARK Matrix for contact centre as a Service (CCaaS) for the second consecutive year.
Providing key market insights, major trends, and independent competitive evaluation, the annual CCaaS industry analysis ranks 23 leading vendors based on Customer Impact and Technology Excellence criteria.
This year, the report highlighted the NICE's strength of CXone's digital-first capabilities that optimise every brand interaction to drive better business outcomes.
Citing CXone's comprehensive capabilities, such as customer analytics, omnichannel routing, workforce engagement, an open cloud foundation, AI and automation, and others, the report noted that the "NICE CXone contact centre solution offers a holistic approach to improve both agent and customer experiences and helps organisations of all sizes to remain agile and resilient in today's increasingly digital landscape."
Specifically, the report calls out CXone Fast Start, formerly CXone@home, as a key differentiator that "supports organisations that are still using on-premises infrastructure in the transition of their workforce to work-from-home."
Quadrant Knowledge Solutions analysts go on to praise this solution that "provides enhanced remote workforce agility and agent engagement features through a business intelligence mode."
"NICE is honoured to be named the Technology Leader in the 2022 Spark Matrix for CCaaS and recognised for transforming customer experience with our revolutionary digital-first CXi approach that increases customer loyalty and maximizes client revenue," said Barry Cooper, President, CX Division, NICE.
"Driven by our robust AI engine, Enlighten, CXone helps enterprises across verticals systematically operationalise data insights in real time to optimise every brand interaction—anytime, anywhere, on any touchpoint."
NICE's top position in the 2022 SPARK Matrix for CCaaS report further reinforces CXone's proven industry leadership—along with other major go-to CCaaS industry analyst assessments, such as Gartner, Omdia Decision Matrix, and Forrester, that help provide the preferred roadmap for selecting the highest performing, most innovative CX solutions.
For more information about NICE - visit the
NICE Website