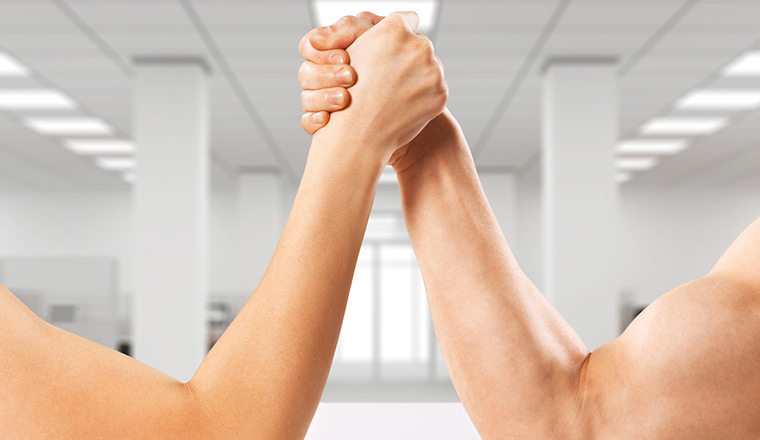 Two years ago I accepted the General Manager role for the then HP WFO Software business unit, focused on contact centers. We made a number of immediate changes that started with an embrace of core imperatives throughout the business. These promises to our customer-base weren't new to this long-standing group of contact center professionals.
This formalization onto paper continues to allow the entire team to hold each other accountable and clearly align today. Always putting our customer first in every decision we make, delivering on our promises with efficiency and effectiveness, being engaged with proactive communication, ensuring we give no one a reason not to trust us individually or corporately, and focusing our resources on the contact center workforce optimization (WFO) market have delivered what we have hoped for.
Two years on, our customers are investing more and more in now OpenText WFO Software solutions. We've poured ourselves into awareness through traditional and new engagement channels, and analysts are more and more interested in our product innovation and why we're successfully getting new customers from the competition.
OpenText Qfiniti and OpenText Explore are every bit as robust and more scalable than competitor offerings, and as an added bonus you may even enjoy working with us! Can you say that about other companies?
And we have proof!
Last week, Forrester released their first ever WFO Wave research and OpenText WFO Software fared well.
The Ian Jacobs-led team of Forrester researchers scoured the WFO market to understand more than vendor noise. They looked closely at what contact center teams are doing. What problems they're solving with WFO solutions. What the actual leaders (like you) believe are most important in delivering successful customer experiences. And when you strip away all of that noise in the market, OpenText WFO Software is there as a truly viable option for enterprise-class contact centers. You can quote me on that!
One of the aspects of the WFO Wave I like best is that it shines a light on the fact that it's not good enough just to have the software. Forrester also took into consideration how easy it is to work with the vendors. How valuable a two-way relationship is… And how much a vendor listens to its customers. One of our references commented that, "We have had a seat at the table to influence the overall product road map." So, we want to listen twice as much as we speak and bring this innovation to the entire market.
OpenText WFO Software has a rich 32-year history in contact centers. You may remember the product line better as etalk. Since those days, we've been less visible, but we never stopped innovating. We never stopped partnering with our contact center customers. And our ranking of "Strong Performer" in Forrester's new Wave proves just that. This is a robust product line that our customers like. And they like us!
Here is a link to the press release on the topic where you can read about the company's commitment to the WFO space. And here is a link where you can get a copy of the report to read the good news yourself.
We know you may not be in the middle of evaluating WFO vendors right now, but it is likely that you will at some point. I'd like to ask that you keep us on your list. I'd also ask that you consider reaching out to us if you have any questions about the market. We'd like nothing more than to earn your business over time. We're here for the long haul and want to partner with you.
Thanks to Jeff Westover. Jeff is Vice President of the OpenText WFO Software business, anchored by the industry-leading product line OpenText Qfiniti. Passionate about the differentiation superior customer experiences can provide, Jeff is routinely found championing the cause for a comprehensive customer experience approach.
This blog post has been re-published by kind permission of OpenText – View the original post
---