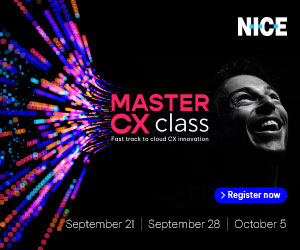 Paul Chance of NICE shares his advice for improving scheduling to increase contact centre efficiency and engagement.
As a call centre leader, you're faced with a myriad of complex and challenging tasks every day, and agent scheduling is perhaps paramount among them. It requires the skill to be able to examine daily work rotations, set the weekly agent rosters, as well as monitor agent availability and fluctuations in call volumes.
Dealing with all these challenging and constantly fluctuating components requires relentless vigilance and the ability to change schedules at short notice.
To ensure the right number of the right staff are at the right place at the right time, managers must accurately acquire and analyse data and take their team's preferences into account as well.
Layered on top of those factors are forecasting peak call times, factoring breaks, and planning for the unexpected, all while ensuring call queues have proper coverage.
That's a lot to coordinate.
And as the team grows larger and the number of call centre agents grows along with it, the channels they use to communicate with customers, call volume variations, and customer expectations for service all increase in turn. And that makes optimizing call centre scheduling even more complex.
So taking a simplistic approach to call centre scheduling is not a viable option. Managers who choose to do so will most likely face a number of risks, such as a negative influence on team performance, an increase in call centre costs, and harming the morale of the agents, just to name a few.
To avoid such risks, it's imperative for managers to tackle the challenges of call centre scheduling head on. And to be better equipped for that task, here are some best practices to follow:
1. Hire New Agents Based on Their Schedule Availability
High turnover is a constant threat in the contact centre, and as such, hiring managers and recruiters may find themselves desperate for new staff.
But hiring someone with the plan to "figure out the schedule later" is a recipe for disaster.
As you recruit, be upfront and honest as to the needs you have, and weight those criteria heavily during the hiring process.
2. Analyse Call Metrics for Better Scheduling
To enable superior forecasting and call centre agent scheduling, it is essential that you keep a record and analyse call metrics regularly.
Even with the emergence of big data and analytics, it has often been observed that not many call centres are using call centre metrics to their full potential.
Some of the call metrics that should be analysed include call volume and arrival patterns, first call resolution, average speed of answer, call abandonment rate, annual agent turnover, and agent occupancy.
3. Provide Agents With Multiple Options
There are several options you can explore to give your agents some degree of independence.
Set the total number of hours that must be worked per week and then allow your agents some flexibility to choose the times that suit their schedules.
Additionally, you can allow your agents to change their schedules and swap shifts with other agents when necessary. Working from home is another option to explore as well.
4. Cross-Train Your Agents
Even the best-prepared schedules are prone to change at short notice, especially when there is a spike in call volume or you have a sudden agent shortage. It helps to have multiskilled agents who have been cross-trained to step in and fill the gap.
Agent cross-training provides you with more options in a crisis. Call centre productivity can significantly improve by training agents to be multiskilled.
5. Use Call Centre Scheduling Tools and a Workforce Management Program
Gain a true competitive advantage by leveraging applications to perform your call centre scheduling tasks smarter and faster.
Having the right solution at your fingertips can greatly alleviate the burden upon managers to mine through complex data.