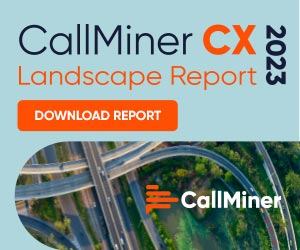 CallMiner introduce a number of best practices for better using your scheduling software.
Scheduling forms the foundation of every successful call center operation. Ensuring your organization has enough hands on deck at all times keeps callers from waiting too long or abandoning calls altogether before their questions can be answered.
However, call center scheduling is much more complex than most other scheduling concerns.
This article describes how the process can be simplified with software and what you can do get the best scheduling solution for your organization.
Consumers around the world turn to call centers at all hours to help clear up issues that arise with the products they use and the services they depend on.
]Thus, maintaining open accessibility for callers each day is a burden call center personnel must bear to be the best at what they do.
Thoughtful planning can help in handling tough schedules with minimal downtime and dedicated scheduling software comes into play to drastically simplify such efforts.
Software of this type helps streamline scheduling processes in a variety of ways, ranging from daily task management to full-blown shift scheduling and leave regulating.
Managing Shifts
Where agents' shifts are concerned, scheduling software makes a major difference.
Connecting the dots between multiple agents to set up a structured shift schedule that staves off issues with understaffing is just one facet such software assists with.
By scheduling software, you can also automatically accommodate factors such as breaks, time off and regular schedule changes.
Keeping Up with Incoming Calls
Drilling down into the details of daily operations to better direct tasks to appropriate personnel represents a key strength scheduling software offers call centers.
Monitoring Attendance and Leave
Rotating schedules and shifting operational goalposts can make keeping track of attendance and scheduled leave among employees especially tricky. Scheduling software offers an automated approach for handling these important aspects of your organization's daily processes.
With the above uses of scheduling software in mind, you may be wondering where to start when looking for options that your company can adopt. Below, we have amassed 25 highly useful buying tips to help you in that process. Have a look to learn more about this category of software and what makes certain solutions stand out from the crowd.
25 Scheduling Software Buying Tips for Call Centers
1. Look for tools that automate skill-to-task matched scheduling.
"While software is not able to fully schedule by itself (yet), having a software that can pre-place best sellers according to highest sale hours not only saves you some time, but actually helps ensure your best people are always on your toughest jobs."
Cara Wood, 4 Tips for Better Employee Scheduling: Avoid Scheduling Abuses and Save Money, Capterra
2. Prioritize tools that are easy to get started with and full-featured.
"[What should you look for in scheduling software?…] Easy to use – staff scheduling software that doesn't necessarily need a manual. It:
Can be used to communicate between employees and managers
Is quick – doesn't take long to make a schedule
Is mobile and user friendly with a scheduling app
Has a request time off option
Can automatically schedule employees quickly so you don't have to work as hardTakes into account employee capability,
Works with a POS system and can pull POS information for historical data
Shows cost by day, week, and or month
Can run reports from any time period
Can show schedule by day, week, month, bi-month or any other view – along with the cost for that time period,
You should also be looking for no set-up fees, Ability to test-drive for free (NO contracts involved), and the ability to forecast and configurable settings."
Matt Thompson, Employee Scheduling Software Tips From Industry Vets, Shiftnote
3. Look for quick and easy calendar sharing functionality.
"Online calendars are your best friend. Since anyone can check the online schedule instantly, you can eliminate any misunderstandings about shift or appointment times."
Scheduling Tips: How to Schedule Employees, Squareup; 
4. Look into user reviews and free trials before deciding.
"Take the time to read user reviews as they can give you great insight into how the software functions. Reviews can also provide information on other essential aspects such as customer support, technical support, or third-party integrations. Most scheduling solutions offer a trial."
"Trials can provide an excellent opportunity for you to test to ensure it will meet your business needs."
Employee Scheduling Tips for Small Businesses, BuddyPunch
5. Prioritize flexible software options.
"In order to effectively schedule in today's workplace, a successful business needs to have scheduling software that is dynamic and adaptable. The scheduling techniques mentioned can mostly be done without scheduling software, but they are nowhere near as effective without it."
Top 5 Smart Scheduling Tips, Celayix
6. Find software that allows you to factor in employee preferences for better scheduling results.
"Take some time to put the shift preferences puzzle pieces together. As mentioned previously, use the employee profiles tool in your scheduling software. Enter every piece of information about each employee — even if you don't think it's necessary. Update as needed. You only need to enter this information one time but you will reap the benefits every time you build a schedule."
Liz Strikwerda, Effective Employee Scheduling: 6 Top Tips To Help Your Business, Swipeclock
7. Find a scheduling tool that closely accommodates your company's primary challenges.
"This will vary in every organization, but key issues that many businesses have include staff engagement, retention and turnover, productivity, and customer satisfaction. Identifying the areas your business struggles with means that you can then look for software that will help you to identify the root of the problem, so you can tackle the issues."
Workforce Management Solutions – Ultimate Guide, Mitrefinch
8. Consider support options available to your company with each tool.
"What type of service, support, and training is offered? At the very least they should offer phone and email support. Ideally the vendor has a support ticket submission feature. Really good providers will have an area where they post bug fixes, updates, and service information."
Workforce Management Software: The Definitive Buying Guide, Vairkko
9. Look for tools that offer a full view of employee availability.
"How you allocate your resources is key to your productivity. Surprisingly, however, not many scheduling tools have robust resource management features. You need to know who you have assigned to specific tasks, true, but you also need to know their hourly, daily & weekly availability, as well as their working days and holidays, in order not to over- or under-allocate them on critical tasks."
Jason Westland, 5 Scheduling Software Features You Didn't Know You Needed, ProjectManager
10. Choose software that works well with other management tools.
"How do you determine the schedules created for a shift bid are good schedules?
"One approach is to just plug everything into your WFM software and let it provide you with the number of schedules requested to try to meet the service levels consistently.
"Generally, WFM tools do a good job here.  As the old saying goes, 'garbage in, garbage out."
Charles Watson, Call center scheduling: 2 simple methods to measure efficiency, injixo
11. Choose scheduling solutions that cut back on the inherent complexity of call center scheduling.
"Giving your employees enough downtime to recharge and refocus, can ensure that your customers receive the patient and friendly service they deserve.
"But even a small-sized team can be difficult to schedule. There are so many variables and moving parts to contend with that the job can seem well-nigh impossible.
"Factors such as what is good for the call center, peak and low hours, employee ability, employee availability, and a whole host of others, can turn scheduling into a full-time job. That's why it's important to make use of the best tools available for the job."
15 Best Practices For Effective Call Center Management, Sling
12. Look for scheduling tools that come with free updates.
"By choosing a solution that comes with regular updates, you can make sure it stays compliant and on the cutting edge of new technology.
"Look out for hidden upgrade charges – there's no point paying one provider for future software patches, if another one is willing to give you them for free."
Tips of Buying Workforce Management Software, contact-centres.com
13. Ask existing clients about their experiences with the scheduling tool you are considering.
"Any time you are buying a piece of software or getting a service that your company is going to rely on, you need to talk to people who are already using it. And the biggest question you should ask them is what happens when things go wrong. Because there will always be times when something goes wrong, and how a vendor handles that will tell you whether they'll be there for you when you need them."
Lisbi Abraham, Andela, as quoted in 15 Things Every Business Should Consider Before Buying Enterprise Software, Forbes Technology Council
14. Prioritize software solutions offered by communicative companies.
"Direct, two-way communication with executive level sponsorship (on both sides) is key. This is the 'dating' phase of the buying process where the two organizations align from a people, culture, and organizational perspective. Creating a business level conversation at the onset creates critical synergies and trust between the partners, which will have to be drawn upon constantly."
Ryan Murphy, 4 Steps to Successfully Buying Enterprise Software, Bullhorn
Best Practices for Leveraging Your Call Center's Scheduling Software
15. Avoid overusing shift trading functions by implementing a shift altering protocol.
"Agents can easily trade their shifts on a daily basis, assuming that it only happens a few times per month for each agent and according to the rules established by management. A failure to follow some sort of protocol can lead to a scheduling mess, however, so shift trading should be kept to a controlled amount."
Susan J. Campbell, Tips and Tricks to Optimized Call Center Scheduling, Tmcnet
16. Ensure your top performing agents are on at ideal hours.
"Put agents who are great at handling more complex consumer interactions on the schedule during hours when this is more likely. Schedule newer, less experienced agents during times when they are less likely to encounter this type of call."
Ahmed Macklai, Call Center Scheduling Tips for the Holidays, ChaseData

17. Keep most of your staff on hand during difficult periods of the day.
"The majority of your staff should be scheduled during peak calling times. Remember, customers are always first — not the employee or yourself. And if those customers are holding forever, they will not be happy, and you'll get all the supervisor calls that tell you they were on 'Eternal Hold."
How to Schedule Employees in a Call Center, Bizfluent
18. Integrate wider analytics tools into your scheduling solutions for better operational insights.
With integrated analytics software you'll be able to better forecast agent numbers. Maybe you have changing needs, or your numbers have been steadily rising? Whatever the reason, you'll be able to see verifiable proof.
Analytics data will be able to show you things like call volume trends, topics of calls, quality of calls and more. With this information available you'll be able to ensure you have the right agents available when you need them.
The Value of Call Center Scheduling Software, 8×8
19. Track measurable tasks for better insight into staffing needs.
"Activities are a further breakdown of the work packages. Don't get hung up on which term we use here to describe these activities: some software packages consider them to be 'tasks,' and others consider them 'steps.'"
"What we are discussing here are the actual actions taken by an individual or group that can be measured to determine their current state subjectively and not objectively. It is imperative that the work defined here is something that can be measured."
Jones, Elden F., Scheduling 101–the basic of best practices, PMI
20. Air scheduling adjustments among your employees well in advance.
"Scheduling and updating schedules right down to the wire. Some employers only create the schedule for workers a few days in advance (and some, only hours, which is much worse). Doing this makes it impossible for your employees to make other plans, and their entire life, whether social or grabbing shifts for other jobs, is in limbo. If your business doesn't already have a policy, consider one in which this is not an acceptable practice."
Rob Wormley, 8 Simple Tips to Help You Schedule Employees, WhenIWork; 
21. Plan for the worst-case scenario.
"When you design the work schedule, keep the emergency factor in mind. A well designed schedule includes a plan B, so the manager won't have to panic if any employee doesn't show up or has to leave for an emergency."
Ming Ong, 5 Ways to Make Employee Scheduling Easy, Bplans
22. Keep up with early arrivals and break time carefully to curb budgeting problems.
"Be on the lookout for employees clocking in early, not taking scheduled breaks, or staying over their assigned times. Just a few extra minutes here and there can really destroy a budget.
"Don't sacrifice customer service to stay within the allotted payroll dollars. Use salaried employees more than hourly workers if there is worry of exceeding the labor budget. Weekly schedules should be posted around the same time each week and as far in advance as possible."
Shari Waters, Scheduling Tips for Retail Managers, The Balance
23. Keep customer satisfaction in mind as you assess scheduling requirements.
"Companies have moved beyond simple 'do we have enough people' approaches that measure average handle time to become more concerned with customer satisfaction metrics such as net provider scores — taking into account the skill sets of organizations,"said Roger Woolley, Verint's vice president, Solutions Marketing.
Drew Robb, Workforce Optimization Software Buying Guide, EnterpriseAppsToday
24. Incorporate the use of split shifts into your scheduling plans for greater flexibility.
"Use split shifts. We've just started using split shifts – AM inbound and PM outbound – for some staff. Early results are good, and we are thinking of offering it to others to fit gaps in service levels."
The Best Ways to Schedule Contact Centre Agents, Call Centre Helper
25. Make all your call center's metrics a part of your scheduling process.
"To enable superior forecasting and call center agent scheduling, it is essential that you keep a record and analyze call metrics regularly. Even with the emergence of big data and analytics, it has been often observed that not many call centers are using call center metrics to its full potential.
Some of the call metrics that should be analyzed include agent utilization, first call resolution, average speed of answer, call abandonment rate, annual agent turnover, and agent occupancy."
Sushovan Saha, 7 Best Call Center Agent Scheduling Practices to Up Performance, Ameyo
This blog post has been re-published by kind permission of CallMiner – View the
Original Article
For more information about CallMiner - visit the
CallMiner Website