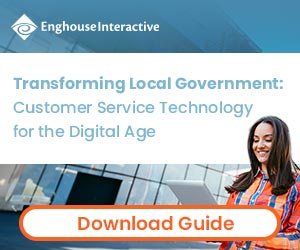 Recording customer interactions is essential to improving productivity, increasing satisfaction and better understanding customer needs. That's why it is a crucial part of contact centre operations. Delivering four key benefits:
It ensures compliance and security by providing information on what was said during the interaction
It enables agent evaluation, highlighting opportunities for training
Companies can analyse customer satisfaction and spot areas for improvement
Insights from recordings lead to improved agent productivity, increased efficiency and enhanced customer satisfaction
Backing this up, contact centre managers surveyed in a recent Enghouse Interactive poll listed their main drivers for call recording as compliance, quality control and dispute protection/resolution.
The Options for Call Recording in Microsoft Teams
Companies are increasingly embracing Microsoft Teams; thanks to the benefits it delivers around communication and collaboration.
Adopting Teams in the contact centre improves efficiency. Moreover, it enables frontline agents to easily work with back office colleagues to deliver fast, informed answers to customers. This boosts satisfaction and minimises churn, directly impacting the business bottom line.
When it comes to recording calls in Teams, companies have three choices. Each has its own distinct advantages and choosing the right one will depend on your specific requirements.
1. Using the Microsoft Graph API
For option one your call recording solution is deployed within Microsoft Azure and is integrated with the Microsoft platform using the Graph API.
This means that every call is recorded, whether it is through the public telephony network (PSTN), Microsoft Calling Plans, or internally through Teams. This gives a complete, record of all interactions, allowing companies to check and evaluate all of them.
The only consideration to bear in mind is that all recordings must be stored within Microsoft Azure. This means that for bigger companies the storage requirements are potentially very large, adding to costs.
Therefore, if you don't need to keep a record of every call, such as internal Teams calls, it may be more cost-effective to look at one of the other options.
2. Using Audio Forwarding
In this model calls are automatically forwarded on from the contact centre to the call recording solution using the Packet Forwarding Service (PFS). This provides flexibility over where the recordings are stored.
They can be kept on-premise or within any cloud provider, not just Microsoft. Furthermore, you can put your call recording server wherever you want.
However, the downside is that, logically, this method only records calls that come through the contact centre. So, if you have a back office conversation between two members of staff this won't be recorded.
Neither will outbound calls made via Microsoft Teams or if an inbound call is transferred outside the contact centre.
3. Using the Session Recording Protocol (SIPREC)
The Session Recording Protocol (SIPREC) is an open Session Initiation Protocol (SIP) based standard for call recording.
Using this method a company can record all inbound and outbound calls that travel through the public telephony network via the Session Border Controller (SBC).
All calls made and answered via the PSTN are automatically recorded, whether they go via the contact centre or not. Furthermore, you can put your call recording software wherever you want, either on-premise or in any cloud.
However, while you do record a wider range of calls than audio forwarding, SIPREC will not document any conversations that don't go through the SBC.
This means that internal calls won't be covered, and neither will calls made through Microsoft Calling Plans. Therefore, if you want to use a Calling Plan rather than PSTN, this isn't the best option for your business.
Choosing the Right Option
While each of these models has its pros and cons, the choice really depends on your overall infrastructure, strategy and recording needs.
Leading call recording solutions can be rolled used in all of these scenarios, even in non-Teams environments. This provides full flexibility to meet your changing needs.
To find out more watch our webinar for a full, in-depth evaluation of the different models along with a demo of our call recording solution.
This blog post has been re-published by kind permission of Enghouse Interactive – View the
Original Article
For more information about Enghouse Interactive - visit the
Enghouse Interactive Website