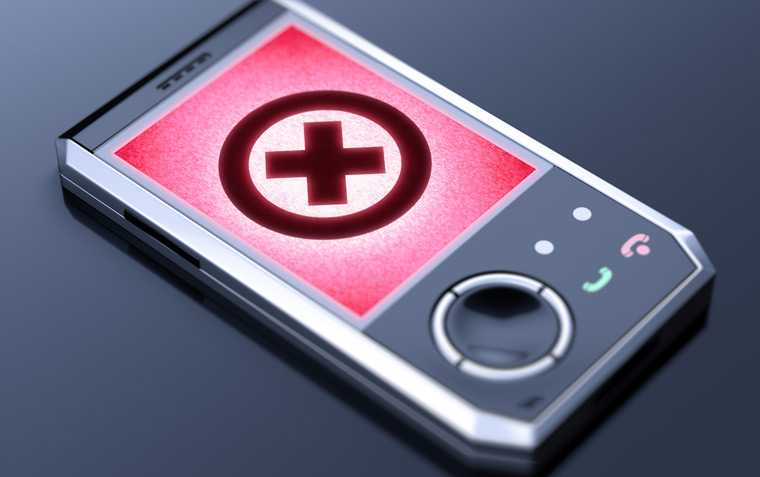 There are concerns that Vodafone's call blocking initiative could result in many contact centre calls not getting through.
New barring technology installed across Vodafone's UK mobile network means it is now able to block bulk nuisance and scam calls from entering its network in a move which will significantly reduce distress for customers.
The new technology means Vodafone can block hundreds of thousands of nuisance and fraudulent calls. These calls include false PPI offers, missed call scams, or expensive numbers to ring for bogus offers and prizes at source before they get through to customers.
This means that Vodafone customers do not need to do anything to block such calls and will be unaware a call has been blocked since the system works discreetly.
Under the previous system, Vodafone could block customers from unintentionally returning a call to a fraudulent number but it was not possible to prevent them receiving the nuisance call in the first place.
During tests of the new system, Vodafone was able to block more than 425,000 nuisance and scam calls in one day alone.
But there are concerns that genuine outbound contact centre calls may be getting caught by this technology.
The technology does not seem to take into account whether the phone number has been already screened by the Telephone Preference Service (TPS).
Martyn King, Managing Director of communications provider Nexbridge, asserts that "in principle, I fully support what Vodafone is aiming to do with regard to reducing spam, fraud, number spoofing and any calling practices that are clearly not in consumers' interests."
"From first-hand experience, however, this is not exactly what's happening in practice. A number of customers who operate compliant and established businesses are also finding that they have had their calls barred from calling Vodafone mobile numbers (including calls to numbers that have been ported away from Vodafone to another mobile operator)."
A call centre that has been directly affected by Vodafone's action has issued a statement, which declares that, "as a business we follow guidelines and take appropriate measures to ensure we comply with the MOJ and Ofcom regulations, ensuring opt ins are obtained."
"We take all appropriate measures to ensure that we do not harass or nuisance call our customers and anyone who does not wish us to call them, we remove their details immediately. In addition, the TPS service offers the ability for customers to register with them if they decide they do not wish to receive calls."
Some customers of the network are not thrilled by the initiative either. One, went on the record to confirm that they had "raised a complaint [with Vodafone] that I'm unable to receive calls from a particular number, and that "my office" is no longer able to call me, despite me never requesting that this number be blocked."
Martyn King continues by noting that "the Vodafone CLI blocking implementation unfortunately removes choice for consumers who have opted-in to receive calls (as well as blocking calls to customers who are not TPS registered), as the blanket block prevents ALL calls to Vodafone's customers regardless of whether they have opted-in to receive a call."
"In addition, Vodafone does not notify the number rangeholder or originating communications provider before blocking CLIs from calling their network."
As far as we are aware the other major networks, including EE, O2 and Three, have not yet implemented the call blocking technology.
Call Centre Helper is advising our readers to check if any bone-fide calls are being blocked by the Vodafone or other networks and report their concerns to the telecommunications regulator Ofcom.
---