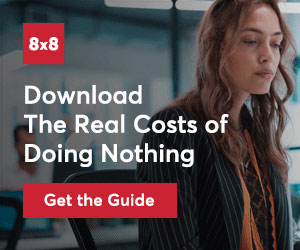 The NHS is Facing Unprecedented Challenges
Staff shortages, plus the growing demand for services and financial hardship, are putting at risk the quality of care that can be delivered by the NHS and causing unprecedented long waiting lists.
At the same time, CIOs are under tremendous pressure to digitally transform their highly-regulated industry and deliver on the NHS long term plan that addresses their key challenges, including modernising old infrastructure and IT systems, bringing down wait times, improving patient access to care, ensuring early diagnosis, enhancing community care, and reducing hospital stays.
This plan fits with the government mandate to make the NHS fit for the future and to get the most value for patients out of every pound of taxpayer investment.
As reported by The Independent, NHS data suggests that during the month of October 2022, five million patients were unable to book a GP appointment, putting unnecessary pressure on already stretched accident and emergency departments.
Accelerating Digital Transformation Becomes a Priority
The acceleration of digital transformation will help healthcare professionals communicate better across all roles, make better use of data, and enable patients to access the care they need, quickly and easily.
For CIOs, this means looking at all areas of the business and communication strategies to deliver positive outcomes, accelerate the speed at which patients go through the care cycles, and accelerate the time staff need to solve queries.
As an example, the ability to offer suitable community care is adding to the strain of hospitals and causing bed blocking. Improving communication with community care workers could help move these in-patients into the community, and provide the support they need.
Streamlining Costs is also a Need
The NHS is also under immense pressure to reduce unnecessary spend and improve cost efficiency across all departments and despite improved triage, offering telephone consultations, and SMS appointment reminders, missed appointments remain high with NHS Digital reporting almost 9% of GP appointments missed, costing £391,863,370 in March 2022.
The need to reduce DNAs (Did Not Attend) has never been stronger. This will free up appointment slots for those who need them and relieve the additional pressure on other areas of the NHS including busy accident and emergency units who are at breaking point with long wait times, patients on beds in corridors, and ambulances queuing outside.
An Opportunity to Modernise with Cloud Communications
A single cloud-based communications platform can increase staff productivity, improve processes, and reduce total cost of ownership (TCO).
Automation can also help reduce DNAs to free up appointments for those who need them, improving early diagnosis and reducing longer term costs.
With a set of collaboration tools that brings together all patient and staff interactions across voice, video, chat, and SMS messaging, administrative and clinical staff can access the information they need in the field, in the surgery, or on-site to deliver a consistent patient experience across all channels.
Investing in a cloud-based communications solution also improves efficiency and delivers resilience and flexibility not offered by a traditional on-premise PBX.
Users can manage a single phone call, message, or even handle large call volumes, with an easy-to-use intuitive interface accessible from the surgery, mobile device, or a web-browser.
Additionally, IT departments have just one system to manage with centralised administration and organisation-wide reporting of all staff and patient interactions.
The simplicity of the system with real-time reporting allows managers and team leaders to access and take immediate action to manage call queues and reduce abandoned call rates.
Automated SMS reminders, with text to speech, help reduce DNAs and enable cost effective delivery of test results. Voice and video consultations can also be connected to patient records and played back for clarity and training.
A modern, single cloud communications platform can also integrate with EMIS, SystmOne, Vision 3, and Microsoft Teams to deliver a consistent experience for users and patients with reporting across all communications.
Community workers no longer need to rely on low quality mobile signals that prevent voice calls and, using a mobile application, can send and receive messages over the mobile data network to keep them connected.
Hospitals can better manage busy switchboards and view presence status to find and connect with specialists in real time, while Microsoft Teams integration provides visibility to calendars to simplify appointment making.
This blog post has been re-published by kind permission of 8x8 – View the
Original Article
For more information about 8x8 - visit the
8x8 Website