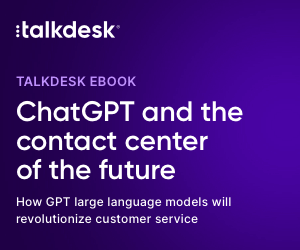 Antonio Gonzalez at Talkdesk explains how patient engagement technology improves the patient experience.
Patients have high expectations–they want easy, seamless, and connected interactions with their healthcare providers.
In an effort to meet rising consumer expectations, healthcare providers have adopted a wide range of digital technologies that offer patients more choices in how to engage and communicate.
Despite their best intentions to improve a particular part of the patient journey or fix a discrete engagement issue, "point solutions" that focus on specific topics or specialties and do not read and write information from a central source often lead to unintentional consequences of disconnected channels, data silos, and incoherent communication that negatively impacts patient experience (PX).
Providers that have quickly deployed many different engagement solutions often find themselves in the ironic position of dealing with an unplanned architecture that makes it difficult to deliver personalized care and patient-centred journeys.
Recently, Talkdesk Research partnered with CHIME Digital Health Analytics to conduct a quantitative survey of health system executives.
The report delves into the obstacles that stand in the way of unifying patient experiences in healthcare and explores how healthcare providers can offer more choice, enhance visibility and usage of patient data, and eliminate friction to better serve patients and staff.
Despite current challenges, healthcare leaders recognize the importance of integrated patient engagement solutions and implementation of an end-to-end patient engagement strategy.
A few notable trends were that most leaders report fragmented ownership of PX and existing enterprise architecture as two big challenges that inhibit the ability to create connected and personal patient experiences.
They also rate patient engagement capability integration as a high priority, but they're not confident about executing the consolidation of various point solutions in their organization's current environment.
Let's explore more about the future of PX in healthcare and the current challenges and potential opportunities discussed in the report.
Fragmented Patient Experiences Present Significant Challenges.
Survey findings reveal that fragmentation can lead to negative consequences for patients and staff. Patients can encounter completely different experiences when transitioning across tools, resources, and specialists.
A great interaction on a chatbot might be escalated to a patient access representative that has no context about it, and the patient finds themselves starting from scratch.
Or a strong appointment management workflow raises expectations that aren't met by an impersonal and analog bill pay process because the two departments have different communication technologies and strategies.
Fragmentation throughout the patient journey is a persistent, widespread issue and progress is needed. 89% of healthcare leaders said inconsistent experiences created moderate, significant, or extreme challenges for their organizations.
Disjointed experiences continue to affect patients, staff, and healthcare organizations as a whole, creating additional roadblocks within systems that are already complex.
Inconsistent patient experiences within healthcare systems add strain to every interaction resulting in ongoing negative consequences for patients and providers.
To overcome patient experience challenges, 55% of healthcare leaders report that integrating patient engagement capabilities is a high priority for the upcoming year.
Healthcare Leaders Recognize the Importance of Unifying Patient Experiences, Coordinating Interactions, and Integrating Technologies.
Many healthcare organizations are at the beginning of the transformation journey. For example, primary care groups struggle to coordinate care and overcome information gaps, and clinical staff and service associates must navigate disjointed sources of information on a regular basis.
The provider contact centre sits at the centre of the operational strain, making service agent burnout and attrition another negative factor that impacts patient experience.
To date, healthcare organizations and their leaders have struggled to overcome deep logistical challenges and complexities associated with unifying PX, despite recognizing the root of the PX problems and potential of connected or end-to-end patient engagement technology solutions.
To unify patient experience, it's imperative that healthcare organizations begin to coordinate interactions and integrate technologies that improve patient experience and streamline the patient journey.
Consolidating Patient Engagement Systems is the Key to Unified PX.
There is often separate patient engagement software used for scheduling and follow-ups, billing and payments, prescription refills, and other aspects of the patient experience.
Bringing these various areas of the patient experience together on a consolidated platform that is integrated with the EHR and offers real-time digital interactions or AI-enabled support helps service associates and clinical staff support patients in the best way.
Patients won't be left to navigate misaligned systems and staff won't have a limited view of patient information.
Little to no integration contributes to fragmented patient journeys as key data is disconnected from health record systems and the other channels and tools that a patient uses.
To get started, providers must address the underlying limitations of their current systems, including data collection, management, and usage of data.
In addition, they must discover ways to consolidate systems and unify patient journeys, while ensuring a positive patient experience.
This is done by thoughtfully combining and synchronizing disparate tools, data, and analytical capabilities that support patient experience.
This consolidation must reflect the patient's perspective, which sees the entire healthcare journey as their healthcare experience as opposed to a series of discrete interactions with different staff, departments, and tools.
Patient Engagement Technology Consolidation is a Multi-Step Journey.
Healthcare providers must overcome specific organizational and IT barriers in order to consolidate patient engagement capabilities into a single unified journey.
This process requires facing the limitations of existing technologies and overcoming fragmentation caused by disparate ownership of patient engagement technologies within the organization.
As healthcare evolves toward a patient-centric future, the best path forward is to embrace a shift in perspective and a holistic approach to patient engagement strategy.
Ultimately, patients view healthcare providers as a single entity, not a collection of teams and facilities. The survey reports that stakeholders are wary of change and the potential loss of functionality during the transformation process.
These are relevant concerns for healthcare provider organizations, and yet, technology consolidation is necessary to achieve the type of patient experience that meets today's high expectations.
Learn More About the Future of Patient Experience and Unifying Interactions in Healthcare.
There are significant challenges healthcare leaders must address to overcome fragmented patient experiences and unify the patient journey.
Building an end-to-end patient engagement strategy requires a deep understanding of use cases for cloud-based PX capabilities, successful stakeholder buy-in, and a technology partner that offers scalable solutions capable of enhancing patient engagement well into the future.
Healthcare leaders and stakeholders have made significant investments in point solutions and the prospect of patient engagement software consolidation is a formidable challenge.
Yet, there are pathways to begin building a strong patient engagement strategy and implementing scalable patient engagement technology.
These efforts create the foundation for healthcare providers to go forward and deliver seamless, adaptable, and easy-to-navigate PX that patients expect.
This blog post has been re-published by kind permission of Talkdesk – View the
Original Article
For more information about Talkdesk - visit the
Talkdesk Website