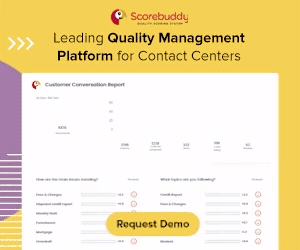 We present a set of questions to find out why team members are underperforming.
Start by Setting Your Standards
The starting point for discussion regarding underperformance should always be the explicit standards described for employees by the contact centre.
This is according to Nick Drake-Knight, the Founder of Continue & Begin Fast Coaching, who says that before you talk to underperforming advisors, you should first consider:
How is it to be delivered by the team member, and to what measurable standard?
Are the objectives of the role clear?
Are the required key results transparent?
Has adequate training been given?
Is coaching being employed?
Are the necessary resources available (for this specific employee) to do the job?
Ask Nick says: "Always, always, always, go back to the published explicit standards required of the role. This is the reference point for discussion with the employee."
"Questions are best shaped when they link back to the explicit standards; after all, this is what the employee is being asked to deliver."
Keeping this in mind, let's take a look at Nick's top ten questions to ask your underperforming employees.
Create a Clarity Test
The clarity test of questions one, two and three explore the employee's understanding of these explicit standards.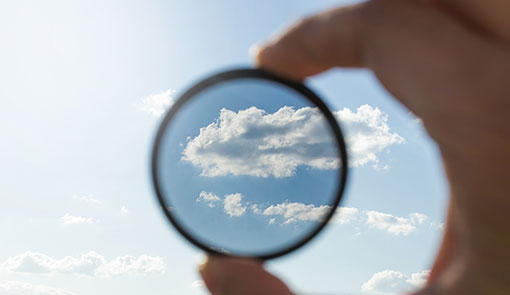 1. Are You Clear on the Purpose and Objectives of Your Role?
If not, reaffirm these by linking your purpose with clear scorecard criteria, messaging and people promises to help ensure that your people are focusing on what matters.
2. Are You Clear on the Explicit Standards of Performance for This Job Role?
Discuss your explicit performance standards, talking to advisors about possible improvement areas and also highlighting where they are doing well – to not only focus on the negatives.
3. Are the Key Results Required Specific Enough for You to Know Exactly What's Required?
Advisors want to know of specific behaviours and actions that they can build into their customer conversations to help meet the explicit standards.
Build Awareness of the Performance Gap
Advisors will be much more willing to embrace the feedback if they recognize the need and benefits of improving their performance. These next two questions will help you achieve this.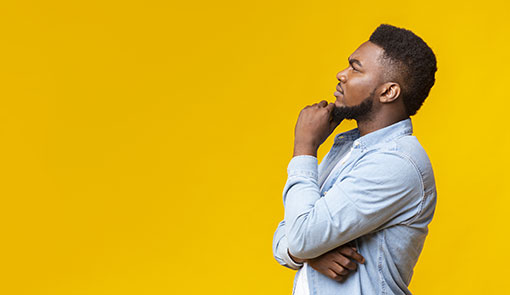 4. What Is the Gap Between the Explicit Standards of the Job and Your Recent Performance?
If the advisor recognizes the need for change themselves, they will understand the purpose behind the change, which is much more motivational than having to follow prescribed solutions.
5. Why Does This Gap Exist?
This question enables you to get to the root of the issue. Is it a coaching gap, a broken process or an issue of a lack of engagement due to personal problems?
Ask "Freedom Questions"
Once the clarity test and performance gap are completed, and assuming the employee has evidenced understanding, a healthy starting point for resolution is to ask the advisor either or both of the following "freedom questions".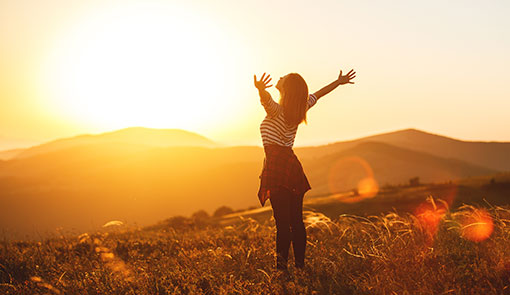 6. What Would Happen If You Could Deliver to the Required Performance Standard?
"Notice the implied benefit of successful performance. It is almost always a feeling benefit for the employee. Feeling good about achievement, about self-image, about recognition for achievement, about job satisfaction," says Nick.
7. What Would Have to Happen for You to Perform (to the Appropriate Level)?
Consider the solution-focused nature of this question, and its requirement for a positive response. It doesn't ask what is preventing performance, it asks: what is required to perform well?
Ending on a High
You've established the areas for improvement and the benefits of reaching these new levels of performance. Now is the time to motivate the advisor.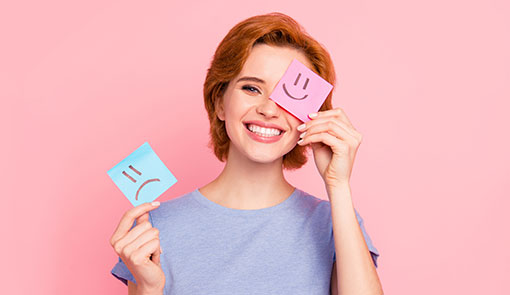 8. How Will You Feel When You Are Doing This Job Really Well?
Getting excited by the benefits of performance improvement is what will motivate advisors. Having advisors aim for a particular positive feeling can be a powerful tool.
9. Would You Like That (Positive) Feeling?
Asking this question will cast aside the advisor's restrictive thinking and further motivate them with a future feeling of possibility and opportunity of being able to do something that they think they are not able to do.
10. Is This Something You're Going to Do?
Advisors will likely say "yes" to this question, which is a powerful psychological tool in itself. Having advisors write down their commitment can take this one step further.
The Benefits of Following This Process
The most effective starting point for addressing underperformance is coaching, and this questioning framework is ideal for helping contact centre advisors achieve their potential.
"During the coaching phase, smart team leaders will consider whether the employee has a mindset of Can't (which can be resolved) or, more worryingly, of Won't," adds Nick.
"Can't has potential for change. Won't leads to a more direct performance-management approach."
For more great advice from Nick on contact centre coaching, read our article: How to Achieve Excellent Customer Service Through Coaching
More Questions to Ask Yourself
A good leader will always consider how their routines and behaviours impact their team members' performance and how they can adapt their approach to different advisors.
We highlighted a few questions at the start of this article – in terms of setting the right expectations – but here are a few others to consider before approaching a conversation with an underperforming advisor.
Are Expectations Consistent From One Team Leader to the Next?
Mixed messaging is frustrating for an advisor, as what is underperformance to one leader may be perfectly acceptable to another. So who's in the right?
Make sure leaders all have the same definition of what good looks like, so it's clear throughout the contact centre, and everybody as a whole can work towards a shared vision of what matters.
Are We Being Fair in How We Measure Performance?
A classic contact centre problem is that advisors think that you measure their whole performance based on just a few calls, so they are less receptive to feedback.
Be transparent with your process and don't just focus on the negatives. Balance your feedback so that advisors don't approach every coaching conversation in a negative headspace.
Are We Being Realistic of the Amount of Time the Advisor Has to Learn/Accomplish Something?
On the theme of being fair to advisors, don't expect progress to be immediate. When advisors are first learning something new, their confidence levels will be low.
It is important that the coach is understanding of this and role-plays situations in which advisors use these new skills, to help them build confidence for when they speak to customers.
Are We Scheduling Regular Feedback Sessions?
Make sure your review and feedback sessions are not being cancelled or rescheduled – as that gives the impression that performance improvement is not of high importance.
Use these regular sessions to not only review calls and offer improvement ideas, but also get to know the advisor. Find out what motivates them and what is important to them.
Have I Told You "Why" We Do Things, as Well as "How" to Do Them?
Always ensure that advisors understand "why" they do something, not just "how".
If advisors understand why they are asked to do something and see the value in it for them, the customer or the wider business, they will be much more engaged when carrying it out.
For more on engaging advisors with a purpose, read our article: What Is the Purpose and Mission of Your Contact Centre?
Is Your Employee Engagement Strategy Relevant to This Team Member?
If the performance gap seems to stem from a lack of motivation, consider what this person is like as an individual.
Then consider your engagement strategy. Does it look to motivate the advisor in a way that is meaningful to them?
Is the Problem Possibly Related to Mental Health or Well-Being?
Consider if the performance gap is a relatively new problem. If so, what could have sparked that negative change?
If you suspect that it could be a mental health-related problem, prepare for that. Be ready to offer support, be empathetic and get ready to offer some suggestions for where they can receive additional support.
To find out how to better support advisor well-being, take a look at our article: A Guide to Improving Mental Health in the Contact Centre
Key Takeaways
Before engaging in a discussion with an underperforming advisor, there are a number of questions to first consider yourself, to ensure that you are giving this team member – and others – the right guidance to perform well.
Then create a clarity test to ensure advisors know what is expected from them and follow that up with "freedom questions" to help the advisor to see the benefits of improving their performance.
Finally, make sure you end on a high and motivate advisors with a purpose that will help to transform their performance.
For more on how to improve your contact centre's coaching programme, read our articles: